Obsolete Discontinued Old Bathroom Ceramic Colours. In Stock. Baths Basins Toilets Spares
Obsolete OLD COLOURS. Three Floors Of Stock. Discontinued Bathroom Products. Low Prices.
ALL PRODUCTS ARE NEW, BY ORIGINAL MANUFACTURERS. Discontinued Lines. Trade Prices.
Over 80 Colours Inc. Damask Primrose Indian Ivory Pergamon Soft Cream Sky Blue Pampas Sorbet Honeysuckle.
Champagne Avocado burgundy Whisper Pink Grey Green Peach Blue Kashmir Beige Turquoise Many More
Obsolete and discontinued Colour Stockists.

Colour Basins Colour Baths Primrose Yellow Cistern Turquoise Corner Basin Colour Toilet Flush Pipes Colour Ceramic Tap Heads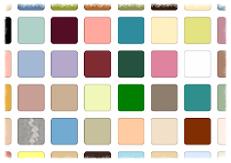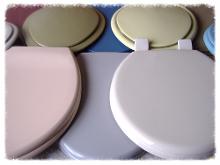 Baths From £50.
Bath Panels From £10.
Toilet Pans From £50.
Toilet Cisterns From £50.
Toilet Seats From £10.
Basins From £25.
Pedestals From £20.
Shower Trays From £10.
Discontinued Obsolete Bathroom Colours At Trade To Public Prices
Some Of The Popular Colours That We Stock...
Champagne Indian Ivory Chablis Avocado Sun King Wild Sage Pampas Pergamon Soft White Soft Cream Soft Mint Melba Peach Shires Peach Whisper Blue Misty Blue Whisper Peach Misty Peach Whisper Pink Misty Pink Whisper Green Misty Green Whisper Grey Misty Grey Autumn Brown Turquoise Sky Blue Bamboo Mink Flamingo Pink Jade Cornflower Frost Whisky Burgundy Bali Brown Sepia Sorrento Blue Alpine Blue Kashmir Beige Coral Pink Damask Primrose Bermuda Blue Sandalwood Harvest Gold Cameo Pink Emerald Green Honeymoon Honeysuckle Bahama Beige Willow Green Pompadour Pearl Jasmine Twilight Pebble Sorbet Chiffon Pink Almond Mother Of Pearl Linden Green Wych Elm Caspian Apple Green Pacific Blue Lagoon Two Tones Oyster Whisper Cream Azure Blue Sable Romany Blue Grass Pebble Agais Haze Jade Blue More In Stock
Discontinued Obsolete Parts All Branded Names Trade To Public Prices.
Bathroom Products Old Colours. End of line styles discontinued, obsolete items Including Bidets. Pergamon Champagne Indian Ivory Pampas Avocado. Bathroom Colour Samples
Old, Colours, obsolete, discontinued, baths, basins, toilets, cisterns, bidets, seats, panels, grey, gray, pink, champagne, ivory, cream, pergamon, beige, honeysuckle, blue, peach, damask, burgundy, red, yellow, avocado, pampas, Bathroom colour samples
Old Colours. Baths Basins Pans Cisterns Bidets Panels Seats Taps Mixers Accessories and More.
Large Choice Of Obsolete Discontinued Bathroom Products. Range Of Colours and Manufacturers. Bradford. Yorkshire.
Unfortunately We Can No Longer Supply Physical Colour Charts Or Samples.
Popular Colour Match Links... Please Select To Check Your Colour. Noting That There Will Be A Differential Based On Lighting, Camera, Screen.
JSL BATHROOMS Bradford Discontinued Coloured Bathroom Products At Trade Prices.
Burgundy Wild Sage Avocado Champagne Pink Blue Whisper Grey Alpine Blue Harvest Gold
Actual Photographs Of Coloured Example Products To Help You Identify Your Colour. Please Check Our Colour Chart Page Link Below.
Links Below for online obsolete and discontinued bathroom colour samples. These Are Meant As A Rough Guide As Photographs Can Be Deceptive.
Most Popular Obsolete Bathroom Colours (Approximation) Below. In Our Colour Page Links Pages.