Coloured Front Side and End Bath Panels. Trade Prices.
BRANDED NAMES. BRITISH MADE. IN STOCK. TRADE PRICES. Shires. Spring. Aquarius. Ideal Standard. Armitage Shanks.
Acrylic and Fiberglass Bath Panels In A Range Of Obsolete Colours.
Obsolete Colour Bath Panels. Front Side Panels and End Panels In A Range Of Discontinued Colours.
Most Colours In Stock and Ready To Take Away. Bradford Aquarius Ideal Standard Spring Bathrooms Shires.
Colour Acrylic and Fiberglass Bath Front Side and End Panels.
Bath Front Side and End Panels. British Made. Colours. Champagne. Burgundy. Pergamon. Soft Cream. Whisper Grey and More.
Colour Bath Panels In Stock. British Made. Trade Prices
Standard Size Bath Front Side and End Panels In A Range Of Obsolete Discontinued Colours. High Quality Acrylic.
Approx. Height Of An Aquarius Panel Is 510mm.
Side Front Panel 1700 (approx. 1685mm) From £40.
End Panel 700 (approx. 690mm) From £30.
Extra Wide End Panel (approx. 750mm and800mm) From £40.
Set Of 1 Colour Front Side and 1 Colour End Panel From £70.

End Panels to suit various widths of baths 700mm 750mm 800mm.
Approx 510mm Height
Many Colours Available.
British Made From Acrylic By Aquarius Bathrooms Of Halifax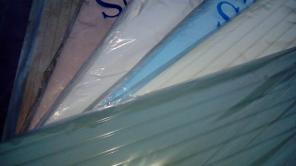 To Check Our Obsolete Coloured Bath Panels Stock Please Email Us. Over 80 Colours Stocked. JSL Bathrooms. Bradford. Yorkshire.
Vast Stocks In Colour Bath Front Side and End Panels. British Made Quality at Trade Prices.
Whether it's the more modern pale colours like pergamon or soft cream or the darker traditional colours like burgundy, pampas or avocado, you'll find that we have them in stock at low trade prices. All of our obsolete bath panels are new, unused and of original British manufacture. Whether it's Aquarius Spring Bathrooms Shires Bathrooms or Ideal Standard.
Peach Turquoise Sun King Grey Burgundy Blue Wild Sage Primrose Honeysuckle Whisper Pink Green Sorrento Blue Many More In Stock.
Bath Panels By Aquarius. Spring Bathrooms. Ideal Standard. Armnitage Shanks. In Obsolete Colours.
Champagne. Soft Cream. Burgundy. Whisper Pink. Whisper Grey. Blues. Greens. Avocado. Wild Sage. Beige.
1675mm 1680mm 1690mm 1695mm are commonly called 1700mm. some 1400mm and 1500mm also stocked.
1960s 1970s 1980s . Colour Plastic Bath Panels British Made From Acrylic And FIberglass. Low Prices. 690mm 700mm. 800mm.