White Front Side & End Bath Panels.
BRANDED NAMES. BRITISH MADE. IN STOCK. LOW PRICES. Standard Size. Extra Large.
White Durable high quality Acrylic bath Panels.
1700 (1680mm) bath front side panels. 700 (690mm) & 800mm Extra wide end panels. Regency 1800 Colonial Front Panels.
White & A selection of colour Bath Panels are In Stock & Ready To Take Away. Jsl Bathrooms. Bradford. Yorkshire.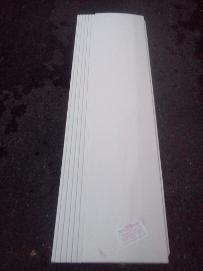 Aquarius Quality.
Bath Front Side Panel
WHITE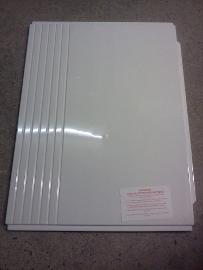 Aquarius Quality.
Bath End Panel
WHITE
Regency Colonial Bath Panel 1800 x 510mm. Roman Style. Heavy Gauge Acrylic.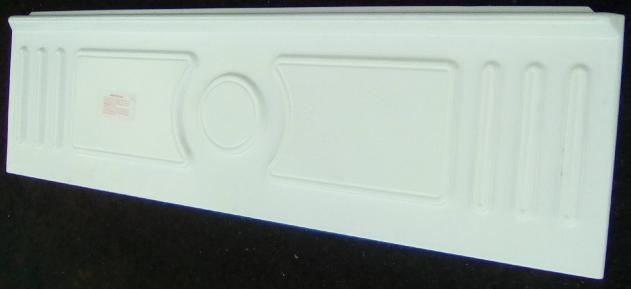 Acrylic White Bath Panels. British Made By Aquarius. Approx Height Is 510mm.
1700 Front Side Panel Approx. (1680MM) £15.
700 End Panel Approx. (690MM) £10.
800 Extra Wide End Panel Approx. (800MM) £15.
1800 Extra Long Front Side Panel (Regency) £50.
These panels are fairly flat in design. Front Side Panels have a slight bow towards the middle of about an inch or so. It is this curve that gives them the added strength that such a span would require.
They are also fairly plain, with just the 'Cut To' lines at the bottom for a cleaner finish.
Regency bath panels are embossed with fluted colonial embellishments.

For Obsolete Colours In Bath Panels Please Email Us, Please include Size If Possible.