Plastic Cisterns. Low Level Toilet Cisterns. White, Black & Colours.
Armitage Shanks. Derwent Macdee. Shires. Cistern Lever. Push Button. Remote Button. Hidden Concealed.
Consort. Indian Ivory. Burgundy. Soft Cream. Kashmir Beige. Peach. Sable. Black. Discontinued Colours. Obsolete.
Low Level High Level Replacement Plastic Tanks For Toilets with flush pipes. Hideaway.
JSL Bathrooms Bradford Yorkshire. Trade Prices For Everyone. Sandalwood.
Peach Plastic Cistern Whisper Grey Plastic Cistern Almond Plastic Cistern Indian Ivory Plastic Cistern Sable Plastic Cistern Coral Pink Plastic Cistern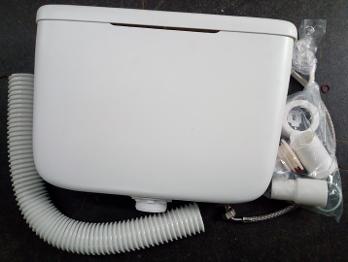 Pictured. Wirquin Concealed Cistern With Remote Button.
Concealed Hideaway Plastic Toilet Cistern With Remote Button.
This plastic cistern includes the internal fittings With a flexible flush pipe to connect it to the pan & a remote button allowing it to be surface mounted.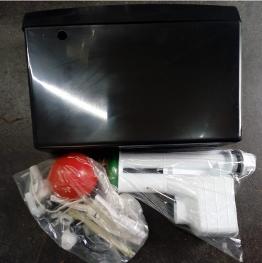 Pictured. Derwent Macdee - Elan Cistern.
Black Plastic High Level Toilet Cistern With Pull Handle.
This cistern includes the internal fittings and a Pull Handle.
PLASTIC CISTERNS ARE CURRENTLY AVAILABLE IN tHE FOLLOWING COLOURS...
Almond
Autumn Tan
Bali Brown
Burgundy
Cameo Pink
Champagne
Coral Pink
Harvest Gold
Indian Ivory
Linden Green
Mink
Peach
primrose Yellow
Sable
Sandalwood
Sky Blue
Soft Cream
Sorrento Blue
Whisper Grey
Whisper Peach
Whisper Pink
Wild Sage
We stock a variety of manufacturers plastic cisterns for high and low level toilet systems. Many colours in stock, all original and new. From manufacturers such as Armitage Shanks, Shires, Derwent Macdee. In colours such as soft cream, sable, peach, indian ivory, burgundy, kashmir beige, Sandalwood, Whisper Grey, Cameo Pink, as well as white and black, and many more.
Low Level Plastic Cisterns Include The Lid, The Internal Fittings And Flush Lever Handle / Push Button (Where applicable)