Vanity Cupboard Basins & Bowls.
FULL DROP-IN & SEMI RECESS MOUNTED VANITY BASINS FOR WORKTOP & CUPBOARD INSET.
Semi Recessed - COUNTER TOP BASINS FOR HALF ON/HALF OFF FITTING.
HUGE RANGE OF COLOURS - Vanity Basin Bowls & Semi Recessed Basins - IN STOCK.
For Coloured Vanity Basin Bowls Please Email Us The Colour, Size & Number of required tap holes. Wall Inset Basin.
Ideal Standard - Studio - Semi Recessed Basin
Approx. 560mm Wide
Approx. 460mm Projection
£75
Available In White Only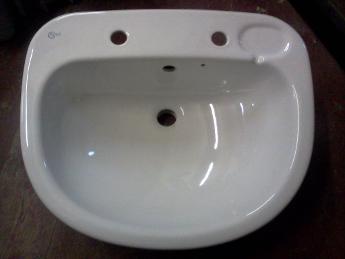 Heavy Duty - Stone Resin - Bow Fronted Vanity Top
Approx. 800mm Wide
Approx. 570mm Projection
£50
Available In White, Grey, Pergamon.
Heavy Duty - Stone Resin - Rectangular Vanity Top
Approx. 800mm Wide
Approx. 600mm Projection
£50
Available In White Only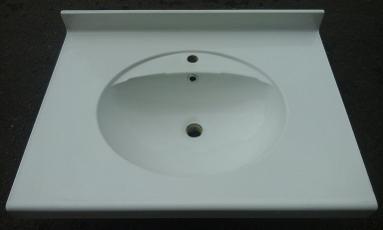 Karat - Ceramic - Oval - Inset Vanity Basin
Approx. 540mm Wide
Approx. 470mm Projection
From £40
Available In White, Grey & Soft Cream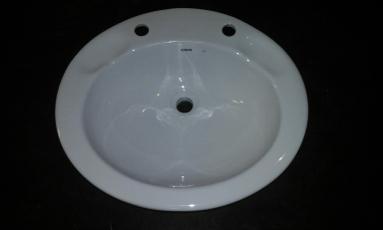 Aquarius - Acrylic - Rectangular - Inset Vanity Basin
Approx. 600mm Wide
Approx. 490mm Projection
£30
Available In White Only
Aquarius - Acrylic - Oval - Inset Vanity Basin
Approx. 530mm Wide
Approx. 430mm Projection
£25
Available In White, Indian Ivory & More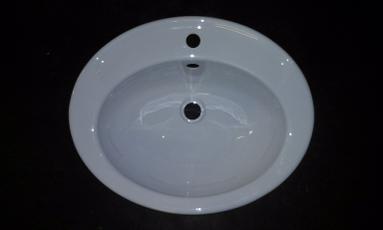 Magnet - Acrylic - Oval - Inset Vanity Basin
Approx. 550mm Wide
Approx. 440 Projection
£40
Available In Champagne Only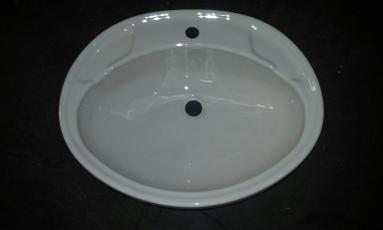 Serel - Ceramic - Semi Recessed Cloaks Basin
Approx. 520mm Wide
Approx. 440mm Projection
£50
Available In Pergamon Only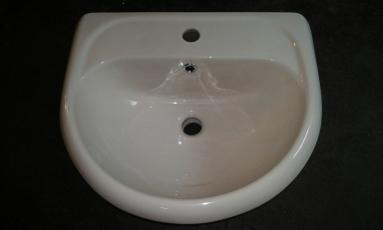 Serel - Ceramic - Semi Recessed Vanity Basin
Approx. 610mm Wide
Approx. 520mm Projection
£60
Available In Pergamon Only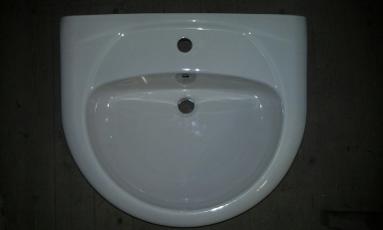 Serel - Ceramic - Fully Inset Vanity Basin
Approx. 610mm Wide
Approx. 520mm Projection
£60
Available In Pergamon Only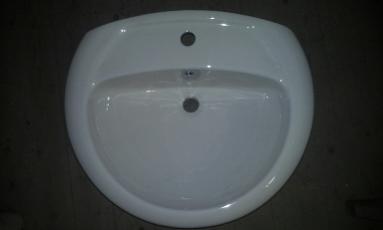 Mandarin - Ceramic - Inset Vanity Basin
Approx. 510mm Wide
Approx. 450mm Projection
£60
Available In Indian Ivory Only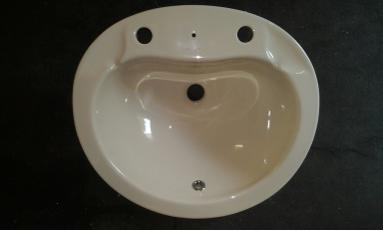 Valadares - Ceramic Inset Basin - No Tap Holes
Approx. 510mm Wide
Approx. 410mm Projection
£75
Available In Grey Only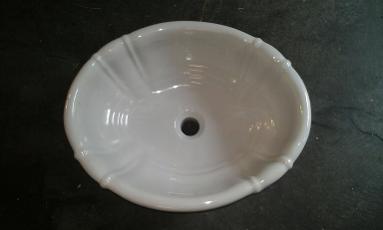 Chatsworth - Ceramic - Inset Vanity Basin Bowl
Approx. 560mm Wide
Approx. 380mm Projection
£75
Available In White Only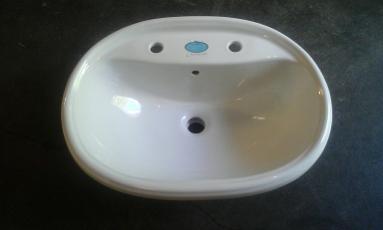 Karat - Ceramic - Shell - Inset Vanity Basin Bowl
Approx. 500mm Wide
Approx. 430mm Projection
£75
Available In Soft Cream Only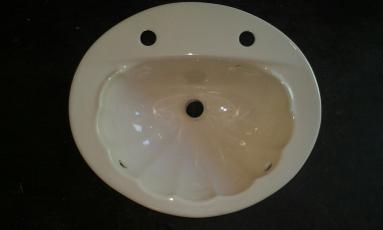 Lecico - Libby - Ceramic - Rope - Inset Vanity Basin
Approx. 540mm Wide
Approx. 430mm Projection
£75
CURRENTLY OUT OF STOCK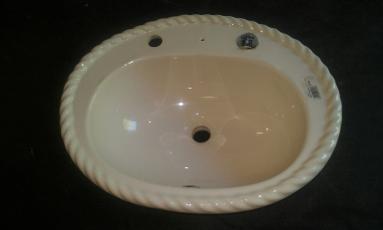 Armitage Shanks - Planet - Ceramic - Inset Basin
Approx. 500mm Wide
Approx. 370mm Projection
£90
Available In White Only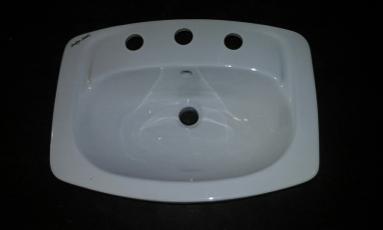 Armitage Shanks - Handrinse - Wall Inset Basin
Approx. 500mm Wide
Approx. 160mm Projection
£90
Available In White Only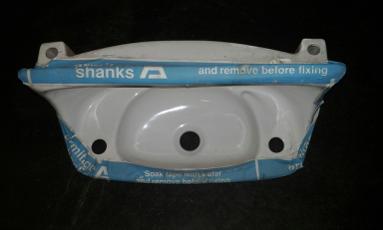 Vanity Basin Bowls - White - Cream - Pergamon - Ivory - Champagne - Avocado - Wild Sage - Whisper Pink - Whisper Grey & Many More