Cistern Lids. Spares. Tank Tops. Colours
Replacement Toilet Cistern Tank Top Lids. Ceramic. Old Colours
Royal Doulton Stelrad Spring Twyford Qualcast Ideal Standard Armitage Shanks Topravit
Burgundy White Harvest Gold Pampas Champagne Indian Ivory Whisper Grey Pergamon Peach
Plain Fluted Shell Rope Roped Cistern Lids Mandarin JSL Bathrooms. Bradford
Cistern Lids (The covers that sit on the top of the toilet water tanks)


Burgundy Lid Harvest Gold Lid Pergamon Lid Pompadour Lid White Lid Wild Sage Lid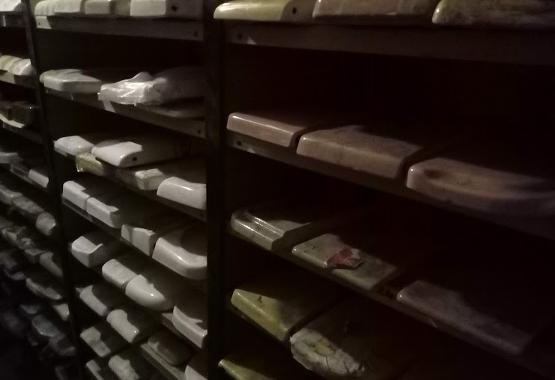 We Have Hundreds Of Replacement Colour Cistern Lids In Stock. A Wide Range Of Styles & Sizes Are Available. Please Note Make & Model.
Harvest Gold Aztec Gold White Cameo Pink Champagne Indian Ivory Wild Sage Linden Green Burgundy Pampas Whisper Grey Whisper Pink Pergamon Soft Cream Sorrento Blue Sky Blue Turquoise Peach & Many More.
Some examples of our spare replacement colour cistern lids tank tops in ceramic. JSL Bathrooms Bradford. Yorkshire.
Armitage Shanks Qualcast Topravit Shires Spring Bathrooms Ideal Standard Mandarin Impulse Lecico Qualceram Carron Bathrooms Caradon Vitra Barrhead and Many More.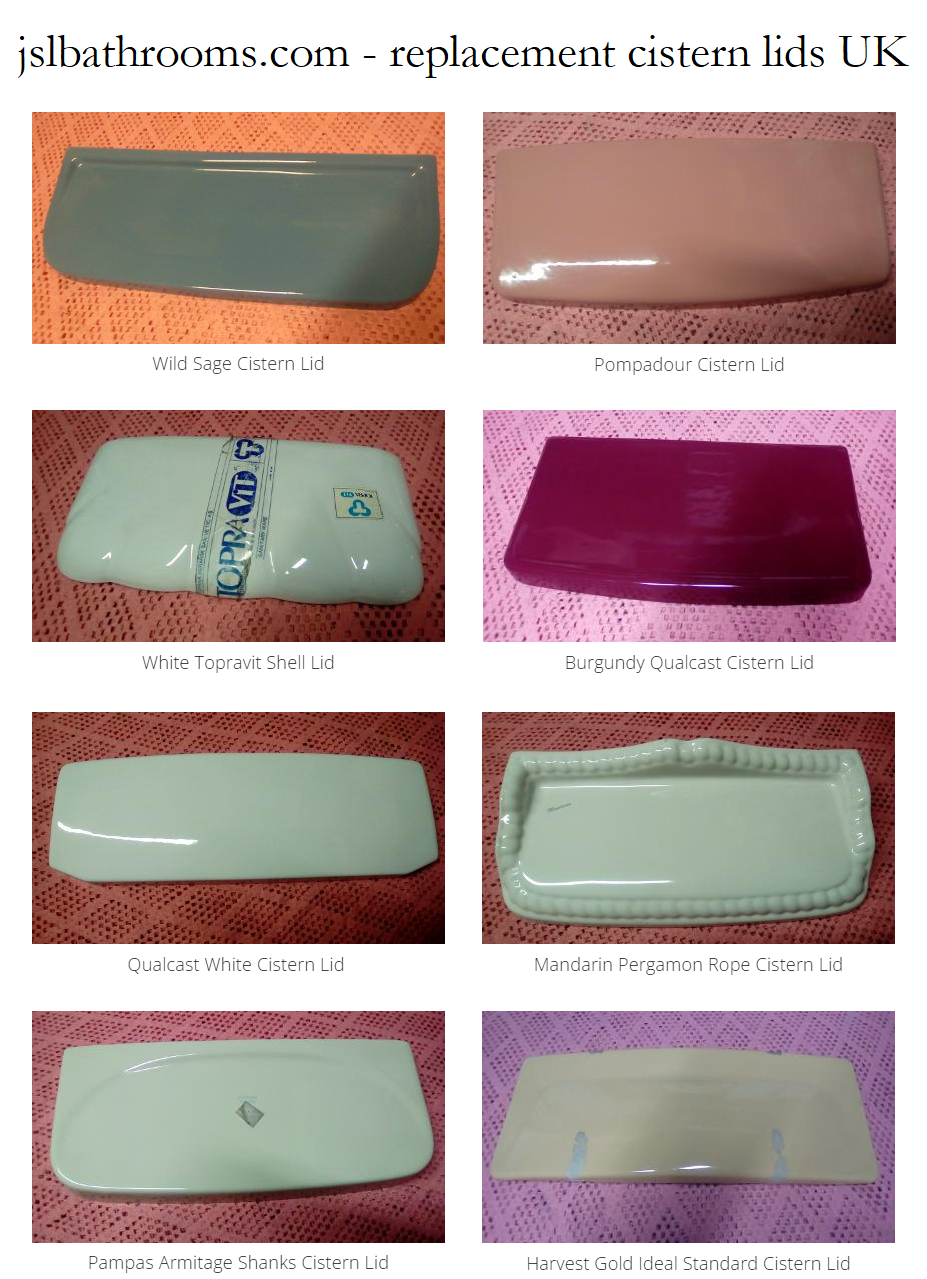 Wild Sage Cistern Lid White Topravit Shell Lid Pompadour Cistern Lid Burgundy Qualcast Cistern Lid Qualcast White Cistern Lid Pampas Armitage Shanks Cistern Lid Mandarin Pergamon Rope Cistern Lid Harvest Gold Ideal Standard Cistern Lid
Many More In Stock. Contact Us For Price and Availability.
To illustrate the difficulties involved with identifying colours via digital media, all of the above pictures were taken with the same camera, with the same settings, and the blanket in the background is also the same. As you can see it looks somewhat purple, red or orange depending on the picture. You can try this yourself by taking multiple pictures of your bathroom sanitaryware and comparing the shade that is captured. Submitting pictures to us, to identify the colour can be sketchy at best, and sending us swatches of fabric or paint colours is right out.
Ceramic cistern lids. Spares replacement tank tops. Colours white various sizes shapes and styles. Rope Shell Plain Fluted. Spring Shires Ideal Valadares. UK.
cistern lid, lids, cistern, cistern lids, ceramic, spare, broken, replacement, colour, tank, toilet, top, cover, box, ideal, standard, qualcast, colours, bathroom, bathrooms, Bradford, armitage shanks, topravit, mandarin, Spring, shires, valadares, uk
Cistern Lids. Spares. Tank Tops. Colours
Replacement Toilet Cistern Tank Top Lids. Ceramic. Old Colours
Royal Doulton Stelrad Spring Twyford Qualcast Ideal Standard Armitage Shanks Topravit
Burgundy White Harvest Gold Pampas Champagne Indian Ivory Whisper Grey Pergamon Peach
Plain Fluted Shell Rope Roped Cistern Lids Mandarin JSL Bathrooms. Bradford