Acrylic Corner Bath and Offset Bath Panels.
Available In White and Discontinued Obsolete Colours. Trade Prices.
CORNER BATH PANELS. 1100MM. 1200MM. 1300MM. OFFSET FOR 1500 X 1000MM AQUARIUS BATHS.
Please Email Your Size and Colour To Check Our Stock.
JSL Bathrooms. Bradford. Yorkshire. Specialists In Hard To Find Bathroom Products and Parts.
Corner Bath Panels and Offset Corner Bath Panels Page.
JSL Bathrooms. 17-19 Carter Street. Bradford. Yorkshire. BD4 7AN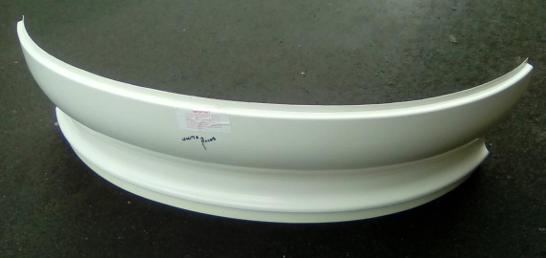 NOTA BENE...
Our Corner Bath Panels Only Fit Corner Baths Manufactured By Aquarius Bathrooms Of Halifax.
Corner Bath Panels Are Generally Not Interchangeable, Or Compatible With Baths Of Different Manufacture.
Therefore You Will Need To Know The Manufacturer Of Your Bath And Then Find A Stockist For That Model.
Even If The Dimensions Of The Bath And Panel Are The Same, The Curved Arc May Not Be, And If You Fit A Bath Panel With An
Incorrect Arc It Will Break Due To Stress Fractures. You should contact the company from whom you purchased your bath.
OUR ADVICE...
If Your Corner Bath Is Not An Aquarius Bath Or If You Are Unsure...
We Suggest That You Consider Cladding Or Tiling Around The Bath Instead Of Questing For A Panel.
Alternatively... You may (If Possible) want to consider repairing your panel and having it resprayed by a car sprayer.
OUR PRICES...
British Made Aquarius Acrylic Corner & Offset Bath Panels In White. From only £75
British Made Aquarius Acrylic Corner & Offset Bath Panels In Colours. From only £100
OUR BATHS...
Aquarius Capricorn. Aquarius Aegean. Aquarius Pisces. Aquarius Aries. Aquarius Classic.
Acrylic And Fiberglass Offset And Corner Bath Panels In Stock. In White And A Range Of Obsolete Colours.
For Bath Sizes 1100 X 1100mm. 1200 X 1200mm. 1300 X 1300mm. 1500mm x 1000mm.
OUR AQUARIUS BATH PANELS WILL ONLY FIT AQUARIUS BATHS.