Plumbing Spare Parts and Fittings. JSL BATHROOMS. BRADFORD
Traps. Flexible Tap Connector Pipes Multikwiks Brass Fittings Cistern Fittings Syphons
Flexi Pipes For Monobloc Basin Mixers. Pan Connectors Plumbers Merchants Toilet Fittings Internal Workings
Derwent Macdee Midland Stom Shires Twyford Karat Braided Tap Tails JSL Bathrooms. Bradford
Tap Connectors Tap Reducers Toilet Flushing Mechanism Stockists Bradford Yorkshire

PLUMBING MENU - Please Select A Page
Cistern Fittings Page. Low Level and Close Coupled. Overview Of Goods For Flushing Cisterns.
Small Plumbing Fittings Generally Made Of Brass For Connecting Pipes and Fittings Together.
Automatic Flush Syphons. Generally Used In Public Access Toilets, Centres, Restaurants and Bars.
Traps Connect To The Underside Of The Waste To Collect Foreign Matter That May Otherwise Cause Blockage.
Pan Connectors. For Connecting The Waste Outlet On A Toilet Pan To The Sewerage Fall Pipe.
Flexible Braided Tap Connector Pipes. For Use With Most Modern Basin, Bidet and Kitchen Sink Monobloc Mixers.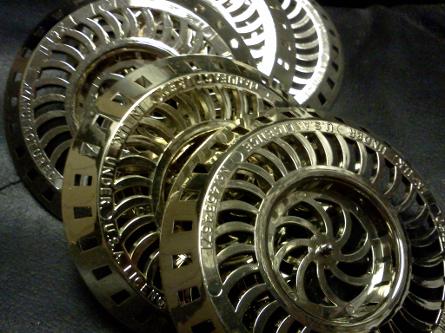 Hair traps to fit into wastes in the place of plugs to catch hair and grit.
Easily removable.
Antique gold finish ABS Vortex Style.
MADE IN THE UK.
£2
Cistern Fittings Syphons Brass Fittings Tap Reducers Flexi Pipes Multikwiks Traps Stock From Our Plumbers Merchant Days Here You Will Find The More Practical Fittings For The Bathroom. The Things That Plumbers Essentially Need To Keep The Suites, Toilets and Basins Ticking Over And Working Right.
Multikwik Pan Connectors Braided Flexible Tap Connectors and Pipes Traps For Underneath Wastes Bathroom Fittings Cistern Fittings High Level Automatic Flush Syphons Shower Connectors Offset Reducers Brass Fittings. JSL Bathrooms Bradford Yorkshire.
Plumbing Spare Parts and Fittings. JSL BATHROOMS. BRADFORD
Traps. Flexible Tap Connector Pipes Multikwiks Brass Fittings Cistern Fittings Syphons
Flexi Pipes For Monobloc Basin Mixers. Pan Connectors Plumbers Merchants Toilet Fittings Internal Workings
Derwent Macdee Midland Stom Shires Twyford Karat Braided Tap Tails JSL Bathrooms. Bradford
Tap Connectors Tap Reducers Toilet Flushing Mechanism Stockists Bradford Yorkshire
Plumbers Merchant Fittings Connectors. Cistern Fittings, Syphons, Flexible Tap Connectors, Braided Pipes, Auto Syphons, Brass Fittings, Multikwiks Traps. JSL
Flexible, flex pipes, pipes, multikwiks, plumbers, merchants, automatic syphons, syphons, siphons, autosyphons, automatic flush, traps, bathrooms, Bradford, cistern, cistern fittings, shower, offset, connectors, flexible tap, braided pipe, braided