Whisper Misty Pink Colour. Light Switch Pull Cord Handle
John Sydney. Cascade Ceiling Light Pull Handle. Bathroom Light. British Made
Ceramic Large Pull Cord Switch Handle. Whisper Pink. Misty Pink
Ceiling Light Pull Switch Cord Handle In Pink. JSL Bathrooms. Bradford
Bathroom Suite Accessories. 1970s 1980s Colours. Obsolete Products. Yorkshire. UK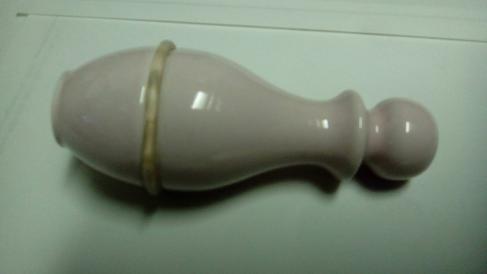 Bathroom Ceiling Light Pull. Whisper Pink. Misty Pink. British Made Ceramic Product. Cascade By John Sydney
£10
To fit on the bottom of the pull cord on a ceiling mounted light pull switch. Common in bathrooms, shower rooms, as isolation switches and in en suites. In Stock at our Bradford Branch. Yorkshire. UK. JSL Bathrooms.
Whisper Misty Pink Ceramic Light Switch Pull Handle
Whisper Pink Ceramic Light Switch Cord Pull UK
Bathroom ceiling light pull switch handle. Ceramic. Whisper Pink Misty Pink. British made by Cascade John Sydney. JSL Bathrooms. Bradford. Yorkshire. UK.
ceiling, light, switch, pink, whisper, ceramic, misty, pull, bathroom, accessories, pull switch, light pull, misty pink, whisper pink, british, cascade, john sydney, bradford, yorkshire, uk, switch puller
Whisper Misty Pink Colour. Light Switch Pull Cord Handle. Ceramic
John Sydney. Cascade Ceiling Light Pull Handle. Bathroom Light. British Made
Ceramic Large Pull Cord Switch Handle. Whisper Pink. Misty Pink
Ceiling Light Pull Switch Cord Handle In Pink. JSL Bathrooms. Bradford
Bathroom Suite Accessories. Discontinued Colours. Obsolete Products. Yorkshire. UK.