Coloured Toilet Seats. In Stock. Bradford.
Obsolete Colours. British Made Quality. Trade Prices. Yorkshire. Celmac. Derwent Macdee. Kan77. Pressalit.
All Colour Seats Include Cover & Hinges. JSL BATHROOMS. BRADFORD. Armitage Shanks. Ideal Standard.
new. Unused. Original Manufacture. Plastic Toilet Seats @ Low Prices. DISCONTINUED COLOURS. Impulse. Mandarin.
Soft Cream. Pergamon. Primrose. Turquoise. Peach. Pampas. Burgundy. Pink. Peach. Champagne. Indian Ivory & Many More.
Over 80 Colours In Stock. JSL Bathrooms. Discontinued Colour Specialists. Bradford. YORKSHIRE.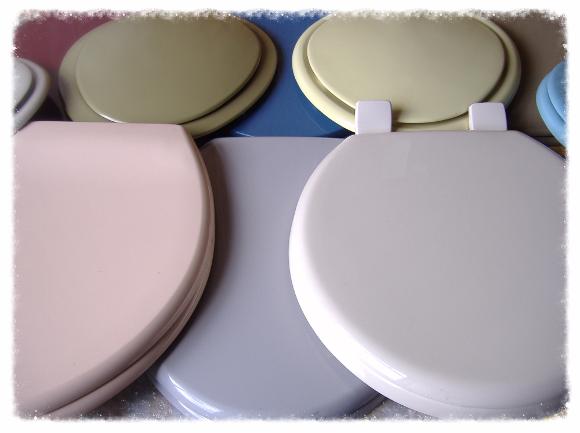 We also have a limited supply of impulse / mandarin toilet seats in stock. Genuine Original Manufacture. Link Below.
Obsolete & Discontinued Old Colours. New Plastic Moulded British Made Toilet Seats. From £15. White Seats From £3. Trade Prices.
Includes Toilet Seat, Cover Lid & Hinges.
Our Branded Name Toilet Seats Are Manufactured By Derwent Macdee, Celmac, Kan77, Spring Bathrooms, Kingfisher, Mandarin, Bemis, Roper Rhodes, Cameron Plastics, Vavid, Valadares, Peters, Cavalier, Twyford & Many More.
To Check Current Coloured Toilet Seat Availability. Please Email Us.
Colours Include... Champagne. Soft Cream. Pergamon. Whisper Grey. Whisper Pink. Cameo Pink. Sky Blue. Turquoise. Avocado. Peach. Whisper Peach. Soft Mint. Primrose. Bahama Beige. Kashmir Beige. Almond. Whisky. Burgundy. Damask. Pampas & Many Many More.