EASY ACCESS MOBILITY BATHS - POWER MOTORISED CHAIR BATH LIFT. HYDRAULIC HOIST SEAT.
In Stock & At Low JSL Bathrooms Prices.
HYDRAULIC CHAIR LIFT BATHS WITH OR WITHOUT WHIRLPOOL SYSTEM. 1700 X 750MM APPROX. BATH. COMPLETE SUITE PRICE FROM £1500.
We Have Limited Stock Remaining On These Baths.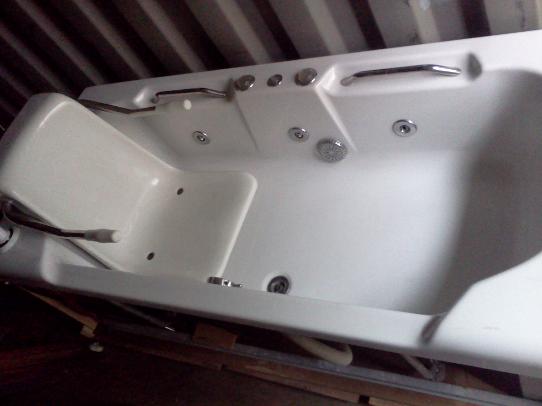 Picture Of A Typical Hoist Chair Whirlpool System Bath - Please Enquire.