Toilet Cistern Stoppers. Blanks.
Cistern Lever Holes Stoppers Blanking Plugs. Ceramic. Metal. Plastic.
Qualcast Caradon Ideal Standard Shires Trent Armitage Shanks Dudley Allia.
Gold Finish. Chrome Finish. White Whisper Peach Avocado Pampas Whisper Pink Champagne Misty Grey.
JSL Bathroom Suites. Threaded Cistern Hole Stoppers and Blanks. Push in Plugs.
Cistern Blanking Plugs.
These blanking plugs or stoppers fit in the hole that is not occupied by the cistern lever. Quite often on many cisterns there will be two holes punched into the ceramic. One on the left and one on the right. This give you the option of mounting the flush lever handle on either side, but leaves you with an empty hole that looks directly into the toilet cistern. These blanks cover that hole.
Some Blanks Clip in to the hole. Some screw in to the hole with a nut. Some you silicone in.
Tap Blanking Plugs Also Available. For Covering Unused Holes In The Bath, Basin, Bidet, Or Kitchen Sink.
CISTERN BLANKS.
Cistern Stoppers. Hole Blanking Plugs.
15MM Typically Cover 20MM Diameter Holes.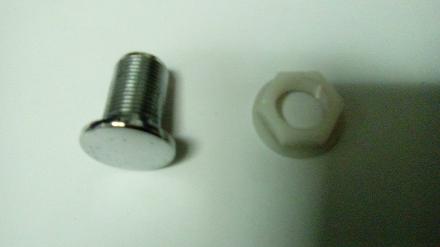 Chrome 15MM. Covers 20MM Hole.
TAP BLANKS.
Tap Blanking Plugs. Baths. Basins. Bidets. Kitchen Sinks.
20MM Typically Cover 30MM Diameter Holes.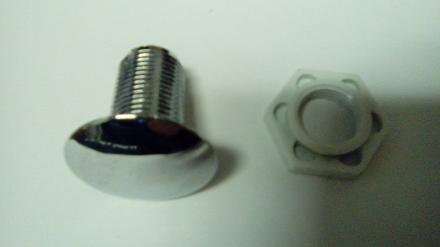 Chrome 20MM. Covers 30MM Hole.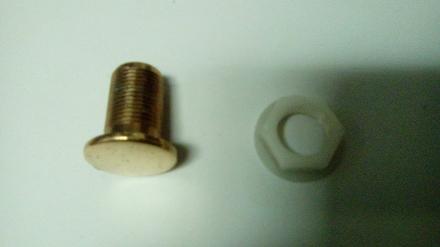 Gold 15MM. Covers 20MM Hole.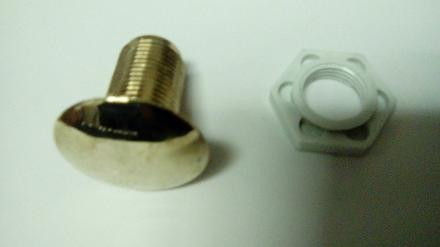 Gold 20MM. Covers 30MM Hole.
Qualcast. Buccaneer. Ideal Standard. Armitage Shanks. Trent. Shires. Derwent Macdee. Cistern Blanks and Stoppers.
More In Stock.