Colour Toilets. Pans and Cisterns. In Stock. Obsolete Discontinued Specialists.
Stockists Of Discontinued and Obsolete Toilets Low Level Close Coupled Nocturne Pans and Cisterns. Bradford.
Branded Original Products. All New and Unused. All At Trade Prices. Lever Flush.
Over 80 Colours In Stock. Bradford Warehouse Yorkshire. Dual Button Flush.
Shires Spring Bathrooms Trent Bathrooms Qualcast Armitage Shanks Royal Doulton Vavid Barrhead Ideal Standard.
Colour Toilets. Pans And Cisterns. Low Level And Close Coupled.

Emerald Green Toilet Pan Whisper Pink Toilet Pan Wild Sage Toilet Pan Whisper Blue Toilet Pan Kashmir Beige Toilet Pan Whisky Toilet Pan
We Stock Low Level and Close Coupled Toilet Pans and Cisterns In A Vast Array Of Discontinued and Obsolete Colours. With Manufacturers Like Qualcast Armitage Shanks Twyford Royal Doulton Ideal Standard Topravit Mandarin Impulse Spring Bathrooms Shires Barrhead Vavid Valadares Lecico Trent Bathrooms and Many More.
From The Lighter Off White Colours Like Pergamon Soft Cream Indian Ivory Whisper Peach and Champagne To The Darker Colours Like Sorrento Blue Sepia Bali Brown Cameo Jade Peach Sandalwood Whisky and Many More.
Avocado Toilet Pan Pergamon Toilet Pan Linden Green Toilet Pan Sable Toilet Pan Whisper Grey Toilet Pan Burgundy Toilet Pan
We Have Too Much Stock To Display Here. Please Email Your Request To Us. Giving As Much Information As You Can.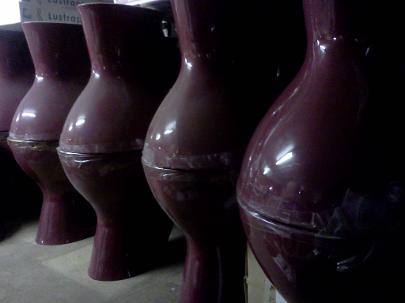 Qualcast Low Level Burgundy Toilet Pans.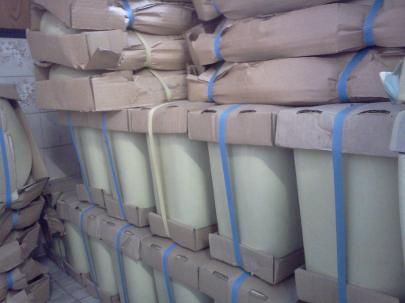 Primrose Close Coupled and Low Level Ceramic Cisterns.
Wild Sage Cistern Avocado Cistern Whisper Grey Cistern Sandalwood Cistern Peach Cistern Champagne Cistern
Many Colours In Stock. Pans and Cisterns. Trade Prices.
We stock branded names from around the UK, Europe and beyond. We stock obsolete and discontinued colours from the 60s 70s 80s and 90s.
Low Level & Close coupled lavatories in stock. We even stock Some Nocturne toilets.
Whisper Pink Cistern Turquoise Cistern Primrose Cistern Burgundy Cistern Whisper Green Cistern Soft Cream Cistern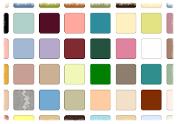 JSL Bathrooms. Quality Discontinued Brands and Colours all at Low Trade Prices Since 1978. Bradford. Yorkshire.
Champagne. Indian Ivory. Primrose. Burgundy. Whisper Grey. Whisper Peach. Soft Cream. Sandalwood.
Damask Peach Shires Peach Kashmir Beige Avocado Wild Sage Gazelle Whisper Pink.
Spring Bathrooms Ideal Standard Vavid Valadares Shires Bathrooms Karat Bathrooms Royal Doulton Topravit Stelrad.
Plain Fluted Retro Toilets Rope Shell Oyster Style Round Oval Square Traditional Modern Lever Handle Button Flush.
Branded Coloured Toilet Names At Trade Prices. Burgundy, Primrose, soft cream, pergamon, wild sage, pampas Over 80 Colours in stock. JSL Bradford. Yorkshire. UK
toilet, colour toilets, discontinued, obsolete, old, new,retro, burgundy, cream, soft cream, pergamon, wild sage, pampas, close coupled, low level, whisper grey, pink, blue, green, avocado, bradford, yorkshire, uK