British Made Toilet Seats In Champagne Colours. Thermoplastic.
Arena Model Standard Size Toilet Seats. fit standard UK Toilet Pans.
Toilet Seat With Cover Lid and colour Matching Fixing Hinges.
Thermoplastic Quality toilet seats in Discontinued and Obsolete Colours. Champagne.
Standard Size, Shape and Fit. Oval shape toilet seats in stock. Colours of the 1960's, 1970's and 1980's.
Overview of the Arena Toilet Seat - Schematic Template.
These Seats available in Champagne Colour Only.
All Seats are original Manufacture & Are Genuine Arena Seats.
HIGH QUALITY GLAZE FINISH.
Schematic Guide (See Below). ARENA Toilet Seats
These Seats Have Adjustable Hinges to help the positioning of the seat of various standard pans.
Champagne is a very pale green, with hints of yellow and a strong cream influence. It was the biggest selling bathroom colour of the 1980s.

ARENA MODEL TOILET SEAT. CHAMPAGNE COLOUR.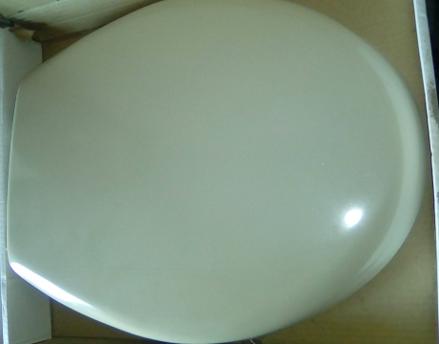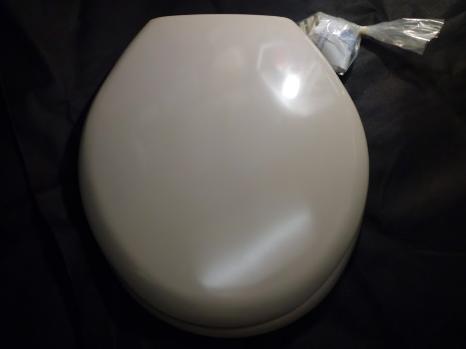 Arena Toilet Seats. Standard Size. Standard Shape. Standard Fit. Superior Quality Thermoplastic. UK Made.
ARENA MODEL.
Champagne Colour.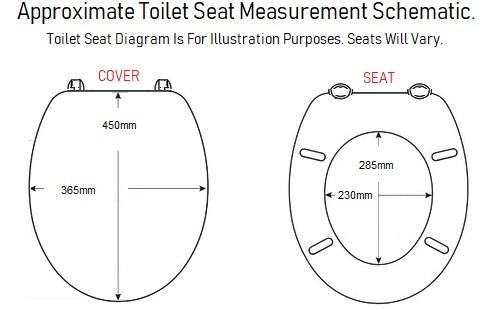 HOW TO ORDER (TRADE)

We accept cheques only for postal orders. (No Paypal, Cards or Transfers)
Cheques (Including Bankers drafts) can be made payable to 'JSL Bathroom Suites' and mailed to our Bradford address (Found Below).
Toilet seats including the cover lid and hinge fixings are priced in total at £40. Royal Mail / Parcel Force Postage and packing is priced at an additional £15.
Thus the Price in total for (UK WIDE) delivery is £55 Per complete (Arena) toilet seat in Champagne colour.
Please include your (UK) address Also. (Orders are Usually dispatched within 3-5 working days of Receiving payment).
Seats are in stock and available for collection at the total price of £40.
ALL SEATS ARE NEW. COMPLETE WITH FIXINGS AND UK MADE FROM HIGH QUALITY THERMOPLASTIC.
JSL BATHROOM SUITES
17/19 Carter Street
Bradford
WEST YORKSHIRE
BD4 7AN
British made toilet seats by Arena. Standard shape, size and fit oval toilet seats in The discontinued and obsolete colour Champagne.
Champagne Colour Plastic Toilet Seats - Arena
Toilet Seat Replacements - Champagne Colour - ARENA - UK
British made toilet seats by Arena. Standard shape, size and fit oval toilet seats in discontinued and obsolete colours. Champagne colour. Seat, cover lid and fixing hinges.
champagne, champagne seat, champagne toilet seat, champagne colour, champagne colour toilet seat, champagne loo cover, champagne toilet seat cover, champagne toilet, toilet seats, champagne loo seat, champagne wc seat
Our Returns Policy Can Be Found Here RETURNS POLICY