Coral Pink Colour Bathroom Products.
Coral Pink Is A Light Powder Pink That Appears To Have A Watery Finish When The Light Hits It.
It Is A Shade Darker And A Touch Less Bold Than Whisper Pink. JSL Bathrooms.
Coral Pink Colour Baths Bidets Pans Cisterns Toilets Bath Panels Vanity Basins and Bowls.
Ceramics and Plastics For The Bathroom. Coral Pink. JSL Bathrooms. Bradford. Yorkshire.
Coral Pink is a light pink. Not quite as light as whisper pink but paler than the mid range.
Obsolete and Discontinued Bathroom Suites. Products Basins Toilet Seats Vanity Bowls Baths Etc. JSL Bathrooms. Bradford. Trade Prices.
Coral Pink Baths. Panels Toilets Seats Basins Vanity Bowls.
Illustration Of Coral Pink
Pictured. Two Tap Hole Acrylic Vanity Bowl In Coral Pink Colour. British Made
The Product On This Page Is Meant To Serve As An Illustration Of Its Colour. Coral Pink.
Naturally There Will Be A Variance Due To Model Of Camera Used And The Equipment That You Are Currently Viewing This Page On. Unless You Are Certain Of The Colour You Require, There Is No Substitute For Bringing A Physical Sample In To Our Store With You.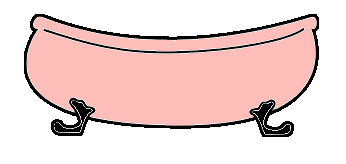 coral, coral pink bathroom equipment. Discontinued and obsolete colours in stock. Branded Names At Trade Prices. JSL Bathrooms Bradford Yorkshire. Spares Replacement parts.
Coral, coral pink, coral pink bathrooms, coral pink colour toilets, coral pink colour basins, coral pink basin, pink sink, pink basins, pale pink, light pink, basins, toilets, seats, spares, replacement parts, old, old colour pink