Aztec Gold Colour.
Aztec Gold Colour Bathroom Products. Basins Pedestals Pans Cisterns Bidets.
Vavid Yellow Toilet Seats. Pale Gold Bath Panels. Baths. JSL Bathrooms.
Aztec Gold Obsolete and Discontinued Bathroom Fittings. Plastics and Ceramics.
Old and Rare Bathroom Products. JSL Bathrooms Bradford Yorkshire Vavid.
The Product On This Page Is Meant To Serve As An Illustration Of Its Colour. Aztec Gold.
Naturally There Will Be A Variance Due To Model Of Camera Used And The Equipment That You Are Currently Viewing This Page On. Unless You Are Certain Of The Colour You Require, There Is No Substitute For Bringing A Physical Sample In To Our Store With You.
Aztec Gold Baths. Panels Toilets Seats Basins Bidets Vavid
A Golden Butter Shine. Aztec Gold Has A Rich Wealthy Glow About It, Darker and Richer than primrose. But a shade or two lighter in complexion than harvest. If it were mustard it would be Dijon. Naturally.
Illustration Of Aztec Gold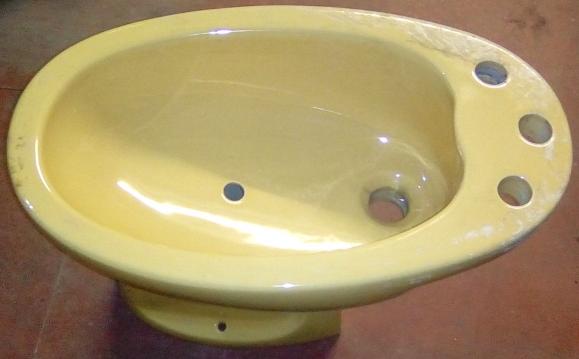 Pictured. Aztec Gold Three Tap Hole Round Bidet By Vavid.