Pebble Colour Bathroom Products. Bath 1700 x 750mm
Drop Fronted Options bath by aquarius bathrooms of halifax.
sandy colour pinky brownish. JSL Bathrooms. Bradford.
Low Trade Prices. Yorkshire. Quality manufactured.
Drop fronted extra wide easy access bath and bath panel in stock
Pebble is very similar to Twilight Pebble but this is a little bit darker. a sandy washed stone like you may find on the beach. Not those pearl coloured ones, and not the grey slate type with the rings either. That's right, that one at your feet, is it a pinkish brown? I would say it's more a pinky browny grey myself, but what would I know?
Illustration Of Pebble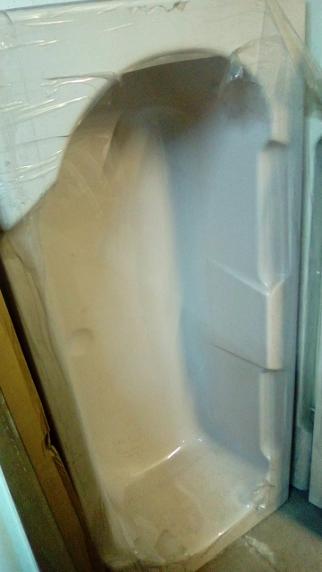 Pictured. Pebble colour drop fronted extra wide bath. Approx. 1700 x 750mm. Options By Aquarius.
Naturally there will be a variance due to model of camera used and the equipment that you are currently viewing this page on. Unless you are certain of the colour you require, there is no substitute for bringing a physical sample in to our store with you. Pebble.