Agais Haze. Very Light Pale Green. Whitish Green Colour.
1700 x 750mm Drop Fronted Acrylic Bath.
Options By Aquarius. British Made Agais Haze Colour Bath.
Steel Frame Supported Shallow Bath. JSL Bathrooms UK
JSL Bathroom suites. Bradford. Yorkshire. British made quality baths.
Agais is Also Known As Haze Is A Very pale green. An off white that could be mistaken for white under a bright light. The green sheen is the slightest of tints, and is so gentle it barely deserves to be called a colour, let alone a green. This colour is even lighter than the almost translucent whisper green.
Illustration Of Agais AKA Haze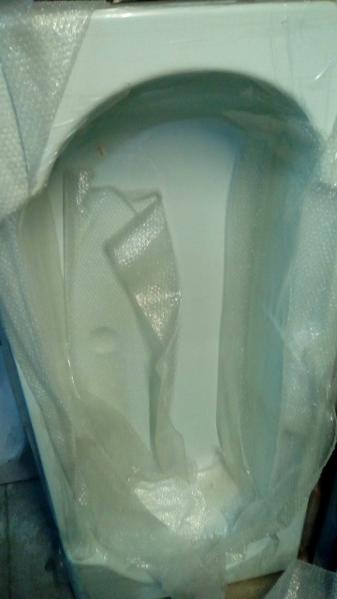 Pictured. British Made Extra wide drop fronted quality options bath 1700 x 750mm By Aquarius Bathrooms
Naturally there will be a variance due to model of camera used and the equipment that you are currently viewing this page on. Unless you are certain of the colour you require, there is no substitute for bringing a physical sample in to our store with you. Agais Haze.