Honeymoon colour. Bathrooms. Armitage Shanks. Ceramics Pottery Toilets Cisterns.
Armitage Shanks Sanitaryware. Replacement Parts. Toilet Loo Tank.
Obsolete and discontinued colours. jsl bathrooms. bradford. yorkshire. S3921SW
side feed inlet lavatory cistern. armitage shanks. british made.
low trade prices. large choice in stock.
Armitage Shanks. Honeymoon colour. Universal toilet cistern. S3921SW. Side Inlet. A very similar colour to soft cream, whisper cream and pergamon. Honeymoon by armitage shanks is somewhere in the middle. A cream colour with a slight hint of yellow and peach. Essentially a classic off white.
The Products On This Page Is Meant To Serve As An Illustration Of Its Colour Honey moon.
Naturally There Will Be A Variance Due To Model Of Camera Used And The Equipment That You Are Currently Viewing This Page On. Unless You Are Certain Of The Colour You Require, There Is No Substitute For Bringing A Physical Sample In To Our Store With You.
Illustrations of honey moon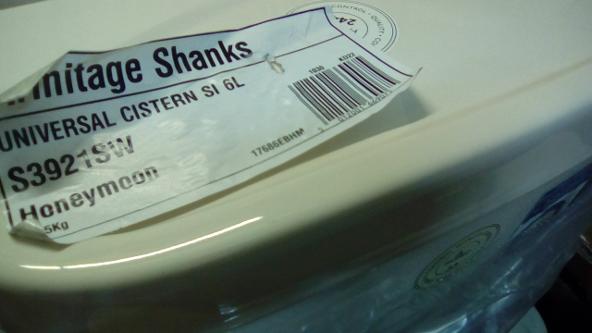 Pictured. Honey moon colour side feed ceramic cistern by armitage shanks. s3921SW
6L (Six) Litre Flush. Side Inlet For Water Connection. Universal Cistern. Close Coupled and Low Level.
Armitage Shanks Honey moon Colour Bath Front Side Panel.
Made From Acrylic. Uniwave 170. S0900SW