Primrose Yellow Colour Bathroom Suites and Products.
Primrose Is A Very Bold And Breezy Light Yellow. Though It Can Resemble A Pastel Colour, There Is No Mistaking It.
Primrose Bathrooms. Primrose Pottery. Primrose Baths. Primrose Toilet Seats. Primrose Panels.
Primrose Baths. Panels. Toilets. Seats. Basins Armitage Shanks. Spare Parts And Replacements.
Primrose Bathroom Equipment and Fittings. Ceramics. Plastics. Vanity Basin Bowls.
Primrose yellow bathroom products. Discontinued and obsolete goods in stock. Primrose is a very pale yellow with the slightest hint of green. Not a very photogenic colour. When it is photographed the green slight becomes more domineering and the summer yellow is Extenuated. Under bright light however it can appear wishy-wasyh but primrose is anything but, it is simply bursting with life.
Toilets. Basins. Pedestals. Baths. Panels. Toilet Seats. Vanity Basins and Bowls. Branded British Manufacturers. Peters. Macdee. Qualcast. Aquarius. Lindrick.
Illustration of Primrose Background Colour Is A Poor Match As Primrose Is Difficult To Capture.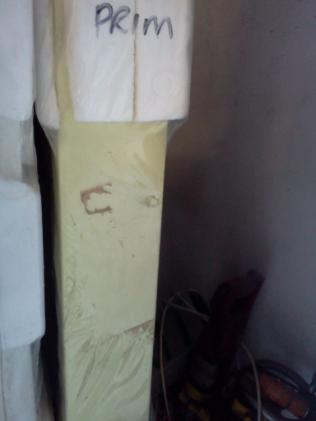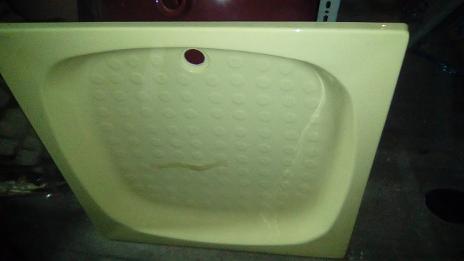 Pictured. Primrose 760 x 760mm Stone Resin Shower Tray and 800 x 800mm Acrylic shower Tray By Aquarius Bathrooms.
Low Prices On Replacement Primrose Bathroom Products.
All Of Our Products Are New and Of Original Manufacture.
Primrose Baths From £150.
Primrose Complete Toilets From £250.
Primrose Basins From £90.
Primrose Toilet Seats From £30.
Primrose Bath Panels From £40.
THE PRODUCT ON THIS PAGE IS MEANT TO SERVE AS AN ILLUSTRATION OF ITS COLOUR. Primrose Yellow.
Naturally There Will Be A Variance Due To Model Of Camera Used And The Equipment That You Are Currently Viewing This Page On. Unless You Are Certain Of The Colour You Require, There Is No Substitute For Bringing A Physical Sample In To Our Store With You.