Decorated Pottery. Toilets Cisterns Basins Pedestals Bidets Transfers.
Fleur De Lis. Roses Carnations Flowers Greek Key White Burgundy Whisper Grey Indian Ivory Champagne Chablis
Discontinued Obsolete and hard to find ceramics with transfers on. All original pieces from the 1970s and 80s.
Magnet Southerns. Balterley Bathrooms. Qualcast Bathrooms. Red Line. Red Band. Gemma Bathrooms.
Whisper Grey Cisterns Bidets Pedestals White Cisterns Pedestals Champagne Pedestals Mocca
We stock pieces of decorated and Transferred pottery. Various colours items and designs by quality manufactures. Balterley Bathrooms. Qualcast Bathrooms. Magnet Southerns. Banding Lines By Qualcast Often in a red colour. gold fleur de lis on white ceramic. champagne and chablis/indian ivory with roses, carnations flowers.
LOW TRADE PRICES ON THESE NORMALLY VERY EXPENSIVE PIECES.
SOME EXAMPLES CAN BE FOUND BELOW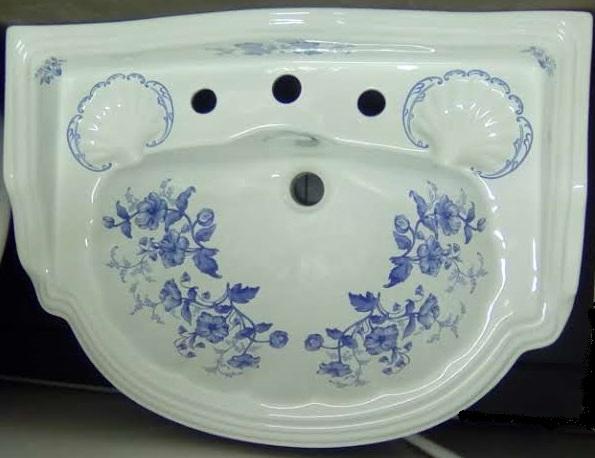 The Oxford Blue Decorated Cottage Bathroom Basin
Three Tap Hole
Scalloped Soap Dishes
Upstand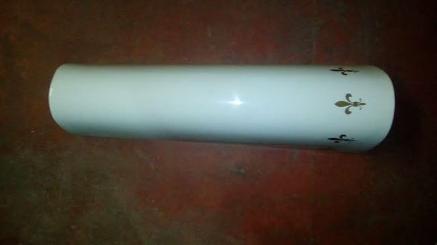 Gold Fleur de lis on White pedestal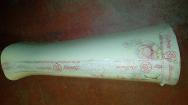 balterley pedestal
champagne and roses
red band on grey Ceramic cistern
Byqualcast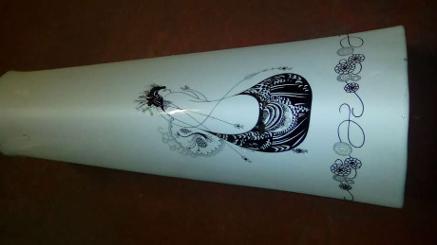 Black japanese lady on white pedestal
Designer Products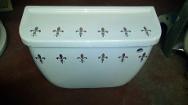 gold fleur de lis on white Ceramic Cistern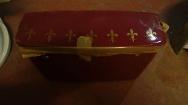 gold fleur de lis on burgundy Ceramic cistern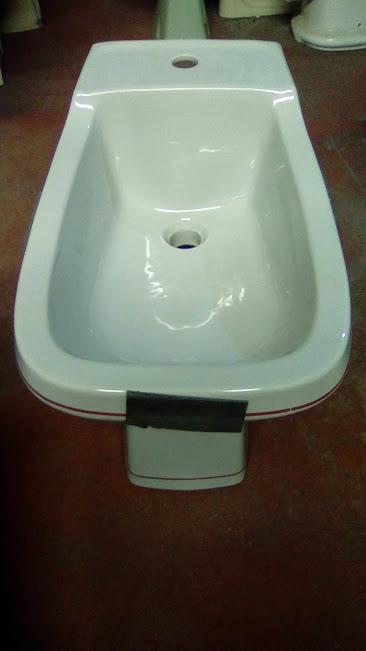 Red Band On Grey Bidet
By Qualcast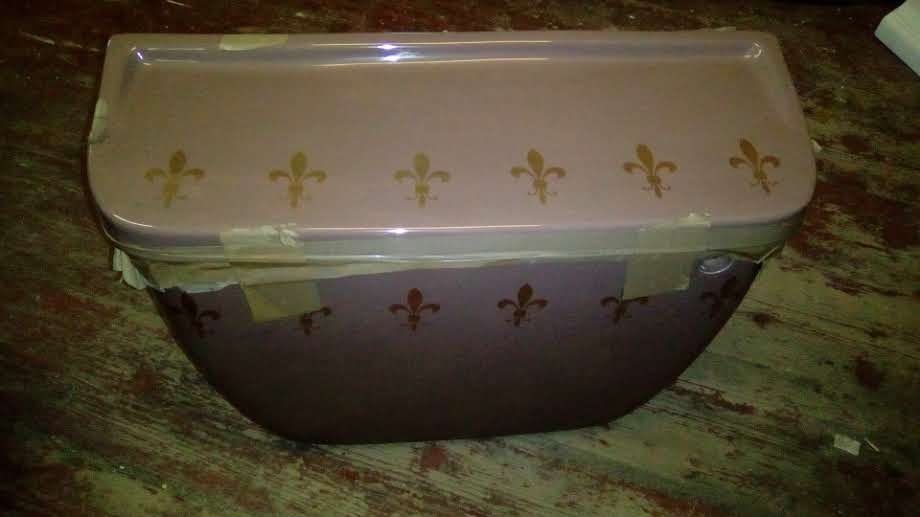 Mocca Colour Cistern in Ceramic.
Decorated with gold fleur de lis.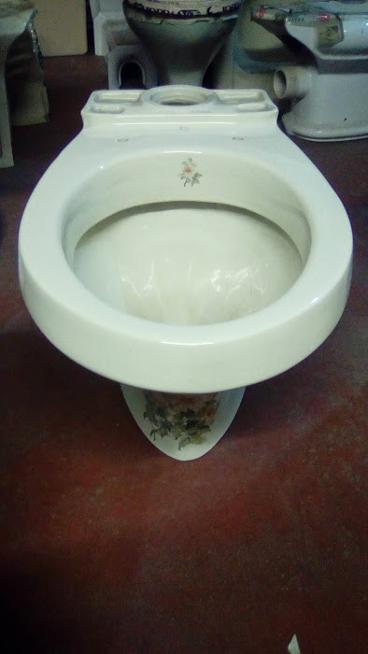 Flowers On Ivory Toilet Pan
By Gemma Bathrooms
More Decorated Pieces in stock. Please contact us for more information.
Decorated bathroom ceramics have been around for centuries but only a handful of styles have survived. The most popular designs Revolved around the basic template of flowers in particular roses and carnations. The french regal classic pattern of repeated fleur-de-lis. This was often in gold silver or black. Simple Banding was also popular but though it was considered quite modern in the 70s and 80s it has probably dated the quickest. Greek key designs were also popular again these were common in gold silver black and red. The most popular designs and colour schemes however were and are still the original... Blue wash on white ceramic typically flowers and in particular the fabled english rose.