Pergamon Soft White Colour Bathrooms. Serel.
Pergamon Colour Baths Panels Toilets Seats Basins Suites Impulse Aquarius Ideal Standard.
Pergamon Soft White Basins Semi Recessed Toilet Seats
Old English White Sinks Bathroom Colour 1980s 1990s 2000s
Pergamon Colour JSL Bathrooms Kerasan Twyford Armitage Shanks


Pergamon Also Known As Soft White & Old English White. A Very Pale Cream That Is Even Lighter Than Magnolia.
We Have Lots Of Pieces Of Ceramic Sanitaryware In Stock In The Colour Pergamon / Soft White All By Branded Names.
Basins For Pedestals. Basins For Semi Pedestals. Basins For Cupboards. Cloakroom Basins That Are Wall Hung.
Bath Panels. Toilet Seats. 1700mm Acrylic Baths. 1500mm Acrylic Baths. Corner Baths. Space Saving Baths.
Illustrations Of Pergamon Colour.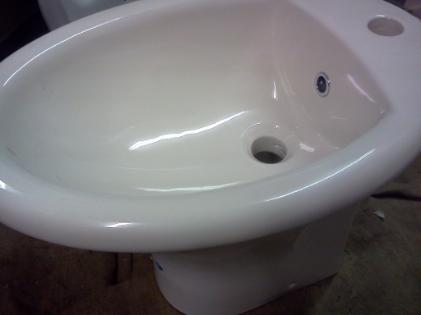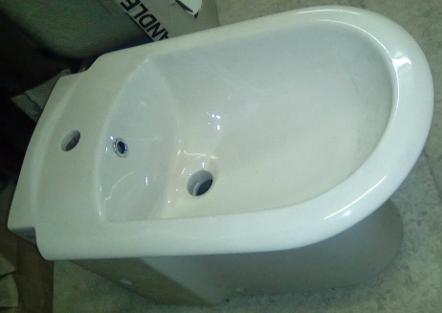 Pictured. Serel Pergamon Bidet. Monobloc. One Tap Hole. Serel Back to wall bidet. monobloc.
Please note that there will inevitably be a slight differential in hue due to camera settings, Monitor settings and light entering the lens.
All Of Our Products Are New and Of Original Manufacture.
Pergamon or Soft White or Perola. Or Old English White Whatever you want to call it. Branded Name Manufacturers. Impulse Mandarin. Serel. Valadares. Qualitas, Twyford. Sotini. Kerasan. Toilets. Basins. Cisterns. Toilet Seats. Baths. Panels. Bidets. Wall Hung. Vanity Bowls.
Naturally There Will Be A Variance Due To Model Of Camera Used And The Equipment That You Are Currently Viewing This Page On. Unless You Are Certain Of The Colour You Require, There Is No Substitute For Bringing A Physical Sample In To Our Store With You.
Pergamon Colour Baths Bidets Toilets Panels Seats Basins UK
Pergamon Colour Bathrooms UK. Baths Basins Vanity Seat Panels
Pergamon, Soft Old English White. Light cream bathrooms, replacement parts, complete suites. Toilets Basins Baths Kerasan. Serel. Sotini. Twyford. Impulse. UK
Pergamon, soft white, off white, light cream bathroom suites, pergamon toilets, pergamon basins, soft white cisterns, pergamon twyford, serel, kerasan, english, old, magnolia, pale, light
Pergamon Baths
Pergamon Complete Toilets
Pergamon Basins
Pergamon Toilet Seats
Pergamon Bath Panels
Pergamon Soft White Colour Bathroom Suites Products. Serel.
Pergamon Colour Baths Panels Toilets Seats Basins Suites Impulse Aquarius Mandarin Ideal Standard.
This colour is often mistaken for white. It has a very slight cream tint only Noticeable when positioned next to white.
It Is Reminiscent Of Soft Scoop Ice Cream Sitting On A Stubby Cone, Whilst The High Summer Sun Beams Down Its Warm Blanket.
Pergamon Colour Very Light Cream JSL Bathrooms Replacement Ceramics Kerasan Impulse Twyford Armitage Shanks Bradford. UK