Olive Green Toilet Seats and Bathroom Products.
Sanitaryware specialists. JSL Bathrooms Bradford Yorkshire.
Olive Green Vavid Italian Imports. Ferham Products Bathrooms.
Discontinued and obsolete products and goods stockists
branded names european imports and british made bathroom sanitaryware brassware and goods.
Vavid Toilet Seats In The Colour Olive Green. Italian Imports. Ferham Products. Chrome Hinges.
JSL Bathroom Suites. Bradford. Yorkshire.
Illustration Of Olive Green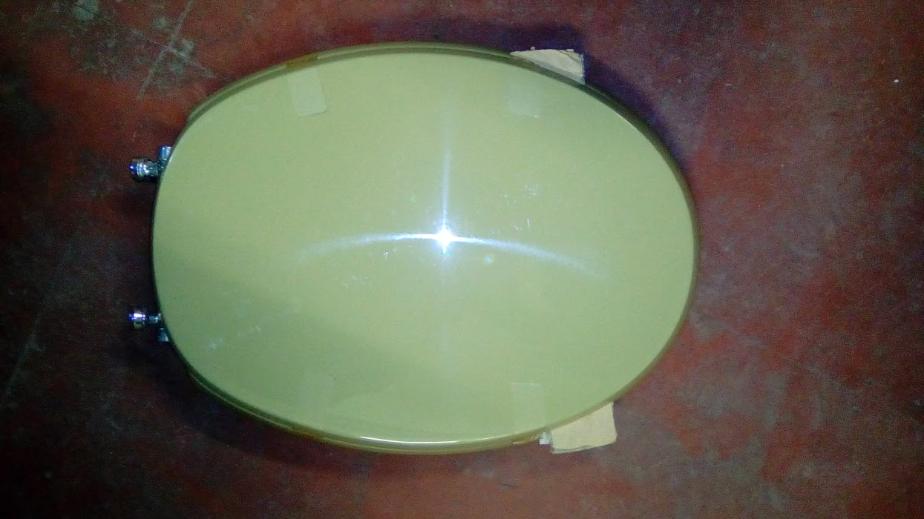 Pictured. A vavid made Ferham Products Toilet Seat In The Colour Olive Green. Imported From Italy.
The Product On This Page Is Meant To Serve As An Illustration Of Its Colour. Olive Green.
Naturally There Will Be A Variance Due To Model Of Camera Used And The Equipment That You Are Currently Viewing This Page On. Unless You Are Certain Of The Colour You Require, There Is No Substitute For Bringing A Physical Sample In To Our Store With You.
Olive Green Is Similar to avocado and apple green. And yet it does somehow manage to capture the essence of a beautifully ripened olive.