Flamingo Pink Colour Bathroom Products
Flamingo Pink. Balterley Bathrooms. Basins . Pans. Cisterns. Seats. Panels
Low Trade Prices. Discontinued Colours. Obsolete Products. JSL Bathrooms
JSL Bathroom Suites. Bradford. Yorkshire. Balterley Spares And Replacement Parts.
Hints Of A Bluish Grey In This Medium Pink. It CanSeem Like A Pale Purple. A Fresh Complexion Makes It Stand Out Like Poster Paint.
Flamingo Pink Bathroom Suites Products. Balterley Bathrooms Basin. Three Tap Hole 3TH. Discontinued Obsolete Colours. Trade Prices.
illustration of flamingo pink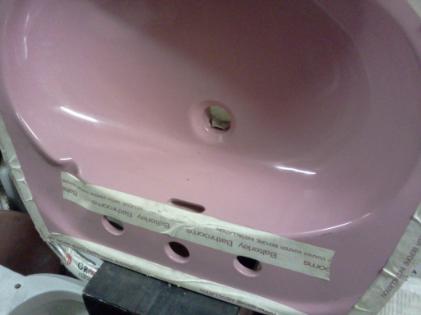 Pictured. Flamingo Pink Three Tap Hole Balterley Bathrooms Pedestal Basin
The Product On This Page Is Meant To Serve As An Illustration Of Its Colour.
Naturally There Will Be A Variance Due To Model Of Camera Used And The Equipment That You Are Currently Viewing This Page On. Unless You Are Certain Of The Colour You Require, There Is No Substitute For Bringing A Physical Sample In To Our Store With You.