Conex Branded Presflo Basin Waste. Captive Plug. Gold
Antique Gold Colour Plated Brass Waste. Made In UK
Anti Theft / Loss Plug. Basin Waste UK Standard Size Slotted. Delta
1 1/4" Standard Size Bathroom Basin Waste. Metal. Captive Plug
JSL Bathrooms Bradford Yorkshire UK. Basin Wastes UK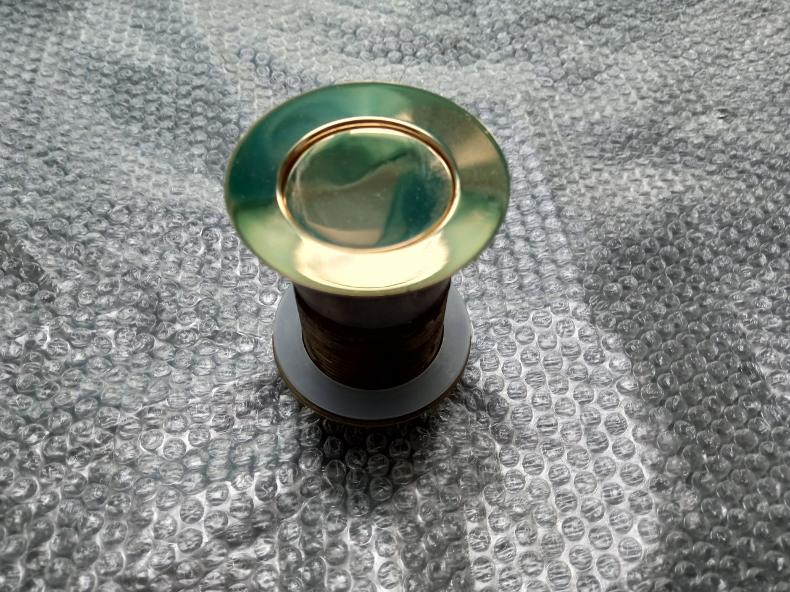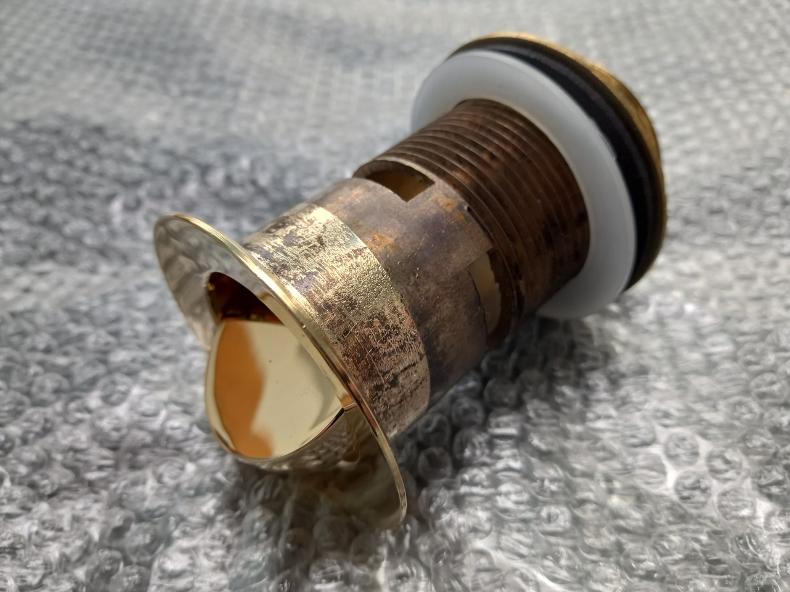 Product Specification: BASIN / BIDET WASTE
BRAND - Conex (Delta)
MODEL - Presflo
TYPE - Captive Plug
MATERIAL - Brass
FINISH - Antique Gold (INCALOY)
PRODUCT CODE - BWG005
MANUFACTURERS CODE - 140
SIZE - 1 1/4"
£40
This waste does not use springs like the click clack type press and pop up wastes, so you don't have to worry about the unreliable spring breaking as is common with other wastes that do not have chains.
Conex Presflo Basin Waste. Captive Plug. Antique Gold
Conex Presflo Antique Gold Basin Waste. Brass. Made In UK
A quality brass basin waste with durable antique gold plating. The presflo model by Conex features a captive plug. Anti theft and loss integrated plug.
integrated plug basin waste, captive plug basin waste, captive plug waste, gold basin waste, gold basin waste plug, gold basin plug, antique gold basin waste, basin drain gold, conex presflo basin waste, conex basin waste, conex gold waste, conex presflo gold
Conex Branded Presflo Basin Waste. Captive Plug. Gold
Antique Gold Colour Plated Brass Waste. Made In UK
Anti Theft / Loss Plug. Basin Waste UK Standard Size Slotted
1 1/4" Standard Size Bathroom Basin Waste. Metal. Captive Plug
JSL Bathrooms Bradford Yorkshire UK. Basin Wastes UK
© Copyright JSL Bathrooms