Close Coupled Pan And Toilet Cistern Connections
Doughnut Washers Plates Bolts Close Coupled Loos
Roca Nocturne Twyfords Connecting Kits Low LEvel Parts
CISTERN FITTINGS. SYPHONS. DONUT WASHERS. OVERFLOW PIPES. C-LINKS
OVERFLOW PIPES. Close Coupling Toilet Plate Kits. C-Links. Donut Washers
Toilet Cistern Fittings Parts Spares Replacements.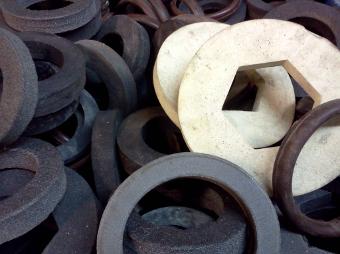 Doughnut Washers Coupling Seals Between Pan & Cistern
Donut Washers to seal between a close coupled pan and cistern. The Donut washer encompasses the bottom of the syphon and compresses between the ceramics to form a seal around the syphon when the cistern is flushed.
There are two more common sizes of donut washer, typically to suit a lever handle flush cistern and a push button cistern. Though this is not always the case.
There are also two more common types of material used in the production of dunut washers, these are rubber and foam. Foam has the advantage of being more Malleable whereas rubber thoth less able to compress can form a better seal.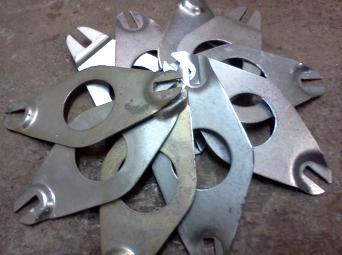 Plates To Fix Pan and A Cistern Lacking Bolt Holes
Close coupling plates are used to connect a close coupled cistern to the pan, when the cistern does not have bolt holes punched through the bottom. The plate fits over the protrusion of the syphon outside the cistern and is secured with a nut. The spaces on the wings of the close coupling plate allows for two bolts to be held, which then pass through the mounting holes on the toilet pan.
The advantage of using these when you have an undrilled cistern is that firstly there is more leeway with aligning possibly mis-drilled holes, and secondly if the cistern has not being drilled for the close coupling bolts, there are two less holes to worry about making watertight.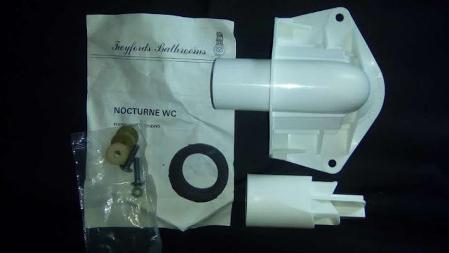 Coupling Fittings For Nocturne Pan and Cistern By Twyfords £35
The nocturne pan and cistern range from Twyfords bathrooms are somewhere between low level and close coupled. They don't have a typical flush pipe like low/high level, but neither do they connect directly like close coupled. Instead they mount next to each other and are connected via a plastic fitting as pictured.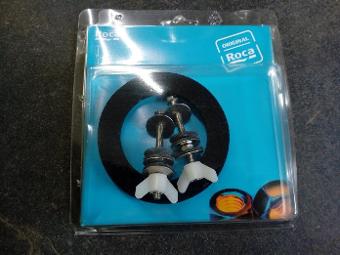 Roca Branded Close Coupling Kit. Bolts & Washer. £8
One of our most highly rated close coupling kits is the roca kit, as pictured. It includes a high quality close coupling donut washer, two stainless steel long threaded bolts which are thin enough to allow a higher Tolerance of Compatibility when it comes to Aligning the cistern and pan. A full washer set which often allows the separate sealing of the cistern prior to connection of the pan, and easy turn plastic wingnuts which are less likely to seize and cause damage if removed or loosened should the toilet need to be dismantled.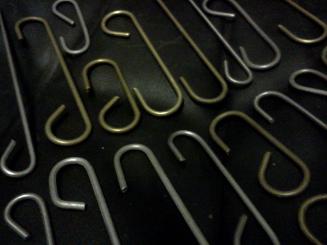 C LINKS
C Links come in a variety of lengths. Their purpose is to connect the cistern lever to the syphon, to engage the flush. When the cistern lever is pushed down, the C Link moves up and starts the slush cycle by creating a vacuum within the cistern syphon.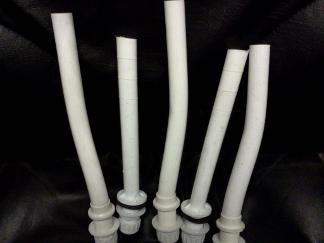 TOILET CISTERN OVERFLOW PIPES (EXTERNAL OVERFLOW)
External overflow pipes fit inside the toilet cistern, to ensure that the cistern does not overflow and flood the area. Some syphons now offer an internal overflow which negates the use for these external connections. With an internal overflow the water runs through the cistern into the pan, whereas these overflows connect to the outside of the property. Some are cranked in design, others offset and some straight.
Close coupled toilet parts and kits. Doughnut washers, plates and bolts as well as low level overflow pipes and c links. Twyfords nocturne connecting kit.
close coupled toilet parts, close coupling kit, roca close coupled toilet kit, roca close couple kit, close coupling bolts, close coupling plate, doughnut washer, toilet washer, toilet big washer, toilet donut washer, toilet ring washer, toilet big ring, rubber ring
Close Coupled Pan And Toilet Cistern Connections
Doughnut Washers Plates Bolts Close Coupled Loos
Roca Nocturne Twyfords Connecting Kits Low LEvel Parts
CISTERN FITTINGS. SYPHONS. DONUT WASHERS. OVERFLOW PIPES. C-LINKS
OVERFLOW PIPES. Close Coupling Toilet Plate Kits. C-Links. Donut Washers
Toilet Cistern Fittings Parts Spares Replacements.