Vernon Tutbury Gold Plated Fluted Shower Handset
Classic Quality Antique Gold Plated Brass Shower Handset
British Made Quality Shower Handset. Standard 1/2" BSP Connection Thread
JSL Bathrooms Bradford Yorkshire UK Showers
Vernon Tutbury Branded Quality Bathroom Brassware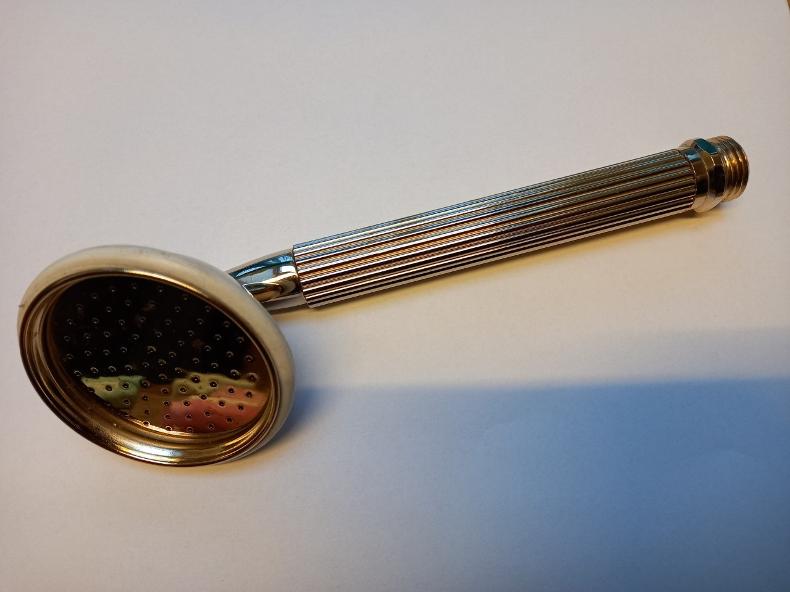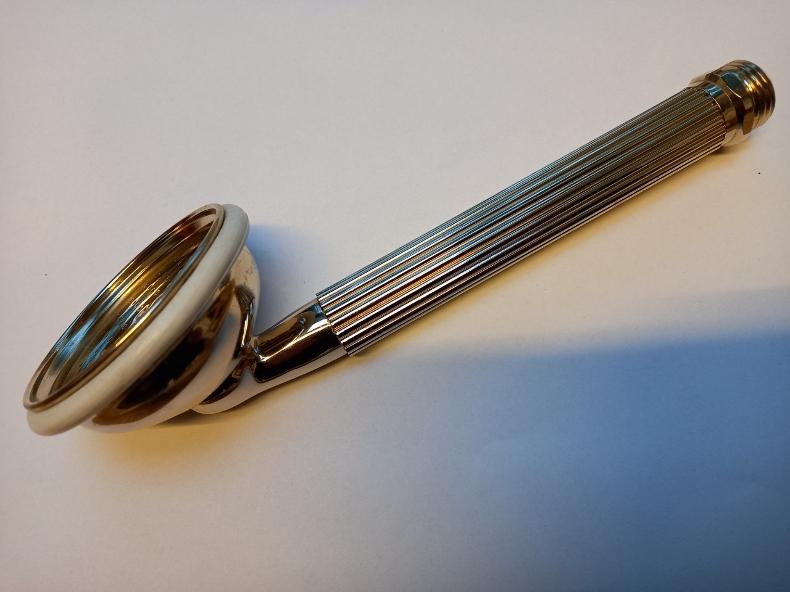 Model - Vernon Tutbury Fluted
Total Length - 210mm
Face Diametre - 65mm
Material - Brass
Finish - Gold Plate
Connection Type - 1/2" BSP
MADE IN UK
Suitable For High Or Low Pressure
£75
A solid brass item with quality gold plating by British manufacturer Vernon Tutbury. Stylish and elegant, includes a rubber ring around the face to protect the bath from damage if dropped. Fluted style handle.
Vernon Tutbury Antique Gold Plated Fluted Shower Handset
Quality Shower Handset Spares and Replacements UK
A quality British made fluted shower handset by renowned manufacturer Vernon Tutbury, in a gold plated finish. Class quality showers. Standard 1/2" thread.
vernon tutbury handset, vernon tutbury gold shower, vernon tutbury fluted handset, hand held shower vernon tutbury, vernon tutbury gold shower, vernon tutbury shower, vernon tutbury fluted shower, vernon tutbury shower head, vernon tutbury gold shower head
Vernon Tutbury Gold Plated Fluted Shower Handset
Classic Quality Antique Gold Plated Brass Shower Handset
British Made Quality Shower Handset. Standard 1/2" BSP Connection Thread
JSL Bathrooms Bradford Yorkshire UK Showers
Vernon Tutbury Branded Quality Bathroom Brassware
© Copyright JSL Bathrooms