Obsolete Discontinued Bathroom Colours STORNOWAY JSL Bathroom Suites
Free Biannual Delivery* To The Western Isles In Stornoway On The Isle Of Lewis. Scotland. UK
Baths Basins Toilets Bidets Showers Panels Seats Vanity Bowls Taps Mixers
Popular Spares & Replacement Colours Include... Pampas. Champagne. Sorrento Blue. Sepia. Indian Ivory.
Avocado Wild Sage Burgundy Damask Whisper Blue Alpine Blue Primrose Bali Brown Kashmir Beige Soft Cream Pergamon.
fàilte a h-uile duine
JSL BATHROOMS OF YORKSHIRE. AS FEATURED IN EVENTS MAGAZINE
Dail Beag On A Perfect May Afternoon. Isle Of Lewis. Outer Hebrides. U.K.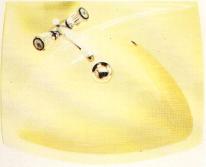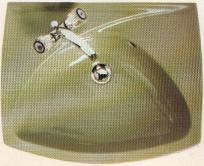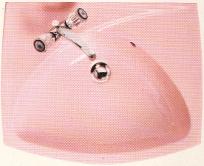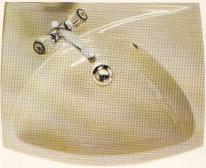 ALL OF OUR ITEMS ARE NEW, UNUSED & ORIGINAL.
We Stock... Baths - Basins - Toilet Seats, Cisterns & Pans. Bath Panels - Bidets - Shower Trays - Shower Valves - Taps - Mixer Taps & Tap Heads.
Specialising in Discontinued & Obsolete Bathroom Products And Sanitary Ware By British Manufacturers Like... Armitage Shanks - Qualcast - Barrhead - Ideal Standard - Royal Doulton - Stelrad Doulton - Twyford Bathrooms - Trojan - Aquarius - Tantofex - Bristan - Lefroy Brooks - W. Adams & Sons - Roman - Shires - Spring Bathrooms - Celmac - Derwent Macdee - Carron Bathrooms - Heatons - ICI - Lecico & Many More.
We Also Stock Products By Choice Branded And Leading Manufacturers Such As... Grohe - Impulse - Mandarin - Karat - Esmaltal - Kaldewi - Valadares & Many More.
Our Colour Ranges Span More Than Eighty Colours Including but not limited to... Avocado Champagne Indian Ivory Burgundy Wild Sage Pampas Turquoise Primrose Yellow Damask Autumn Tan Bali Brown Kashmir Beige Honeysuckle Soft Cream Pergamon Whisper Grey Whisper Peach Whisper Pink Whisper Green Whisper Blue Alpine Blue Bermuda Blue Harvest Gold Sorrento Blue Sky Blue Mink Platinum Shires Peach Peach Melba Jade Emerald Green Sandalwood.
DELIVERY TO WESTERN ISLES (Stornoway) ISLE OF LEWIS.
We visit the Isle Of Lewis in Scotland (UK) 2-3 Times a year, and are willing to bring items up without a delivery charge, but obviously in our own car the space is limited, and delivery will be restricted to What space we have available, and the times that are feasibly compatible with our own plans.
Sadly we cannot bring baths, panels or shower trays with us. But smaller items like toilet seats, taps, shower valves, accessories, and certain pieces of sanitaryware will often fit If booked Early. A colour basin and a colour cistern here and there should be fine.
We operate on a first come first served basis for our free delivery service, as we believe this to be the fairest way to allocate space within the transport.
If you require a speedier delivery then Please feel free to organise your own courier and carriage, at your own expense. To Inquire About A Replacement Part For A Broken or Damaged Piece of Sanitary Ware You Can Contact Us Directly (Our Email Address Can Be Found On The Banner At The Top Of Every Page) Or You can Use Our Contact Form Below.
Contact Form For JSL Bathroom Suites. Specialists In Discontinued Bathroom Colours. Baths Basins Toilets Cisterns Pans Bidets Showers
We Believe In Your Privacy.
JSL Bathroom suites does not share any information that you provide us with, or your contact details with any third party. The Inquiries form Above however, Is Hosted Via Yola, and is therefore out of our control. This inquiries form acts as a filter for us to help cut down on spam. If you feel unsure about using the above form for whatever reason, you can always contact us through a direct email, by phone, or by post. We deal a lot with insurance quotes, and offer low trade prices to insurance companies, which may help in keeping your insurance premium lower. You May Even Choose Not To Claim On The Insurance... We Are That Low On Price. Get A quote From Us Today.
*Free Delivery To The Isle Of Lewis (Stornoway) is subject to time of order placement & space in delivery vehicle For the size of order. This Will Be Affected By The Size and Time Placement Of Other Orders. We do try to fit in as much as is practical, but not at the risk of causing damages.
We visit the Isle Of Lewis in the Western Isles of Scotland often and are happy to bring up small pieces without charge. Delivery Terms Apply.
Stornoway Bathrooms, stornoway, colours, obsolete, discontinued, 1970s, 80s, 90s, seventies, bathroom, toilet, Scotland, colour basin, bath, bath panel, colour bath panel, colour toilet seats, isle of lewis, western isles, avocado, sage, green, blue
Stornoway Bathroom Spares Discontinued Obsolete Colours
Obsolete Discontinued Bathroom Colours STORNOWAY JSL Bathroom Suites
Free Biannual Delivery* To The Western Isles In Stornoway On The Isle Of Lewis. Scotland. UK
Baths Basins Toilets Bidets Showers Panels Seats Vanity Bowls Taps Mixers
Popular Spares & Replacement Colours Include... Pampas. Champagne. Sorrento Blue. Sepia. Indian Ivory.
Avocado Wild Sage Burgundy Damask Whisper Blue Alpine Blue Primrose Bali Brown Kashmir Beige Soft Cream Pergamon.