ROCA - CARMEN Bathroom Close Coupled Toilet Cistern
Roca Toilet Cistern. Carmen model. White 3 410AC 00 0
Close Coupled Cistern. Ceramic Sanitaryware By Roca
JSL Bathrooms Bradford Yorkshire UK
3410AC000 CARMEN - ROCA - Weiss / Blanco / Branco / Blanc / White

ROCA - CARMEN Bathroom Toilet Cistern & Fittings
Approx. Measurement 420mm x 155mm x 380mm (Height)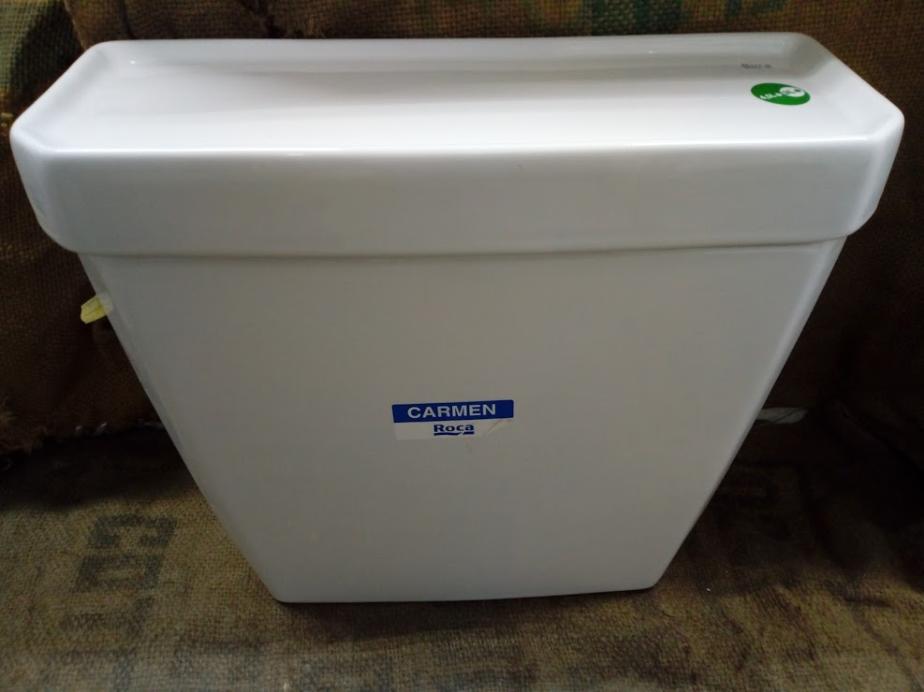 Roca Carmen Close Coupled Toilet Cistern. £150 Including Lid, Fittings & Lever.
Inside Cistern - Made In Spain. 430A1 - GB 1-1
ROCA - CARMEN Bathroom Close Coupled Toilet Cistern
Roca Toilet Cistern. Carmen model. White 3 410AC 00 0
Close Coupled Cistern. Ceramic Sanitaryware By Roca
JSL Bathrooms Bradford Yorkshire UK
3410AC000 CARMEN - ROCA - Weiss / Blanco / Branco / Blanc / White
Roca Carmen Model Bathroom Toilet Cistern Tank. A quality piece of ceramic sanitaryware that you would expect from Roca Of Spain. Close Coupled Fitting WC Tank.
roca, roca carmen, carmen, carmen cistern, carmen toilet cistern, spanish cistern, roca cistern, roca carmen cistern, white roca cistern, close coupled roca, carmen close coupled roca, carmen bathroom cistern, bathroom, carmen by roca, 3410AC000