White Ceramic Close Coupled Low Level Shell Cistern Tank
British Made Quality Ceramics By Qualcast. UK
Standard Size Includes Cistern Fittings, Close Coupling Plate and Chrome Plated Cistern Lever
Obsolete discontinued bathroom specialists Shell Cistern
jsl bathrooms bradford yorkshire england Qualcast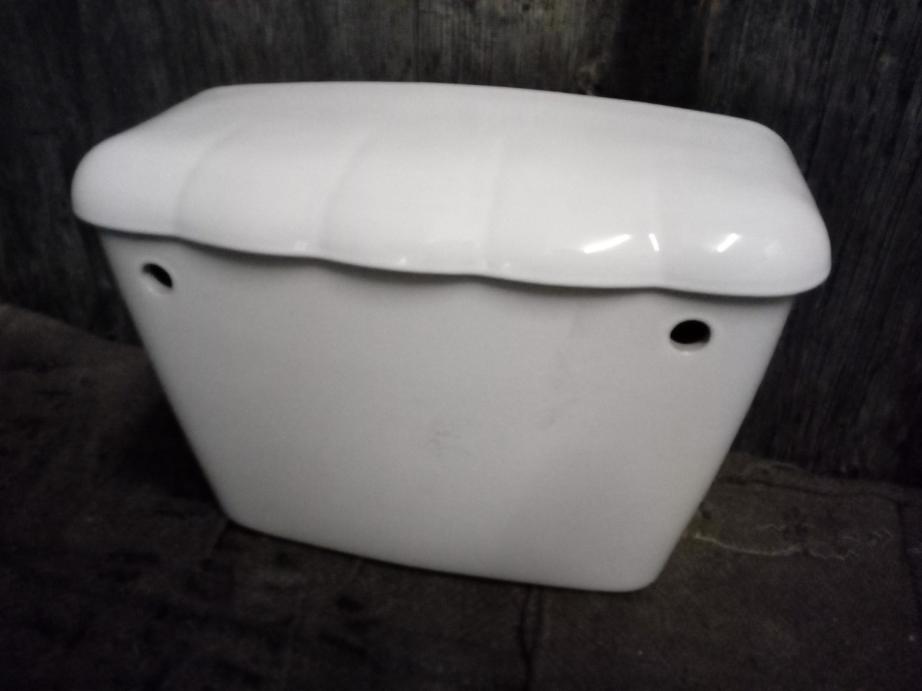 Approx. Size... 500mm width. 350mm height. 205mm Projection (Depth back to front)
£100
Lever can be fitted to the left or right hand side. Blanking cover included for unused side.
Includes all internal fittings & close coupling kit.
Includes chrome plated cistern lever. Gold lever available upon request + £10.
White Shell Scalloped Toilet Cistern Tank. Qualcast LL CC
Qualcast Scalloped Shell Toilet Cistern Low Level Close Coupled
Qualcast British Made Ceramics. White Scalloped shell design. Suitable for low level or close coupled applications. Standard size. Lever handle flush.
shell cistern, scalloped cistern, white shell tank, toilet tank shell, scalloped edge cistern, close coupled shell cistern, close coupled shell toilet tank, low level shell cistern, low level scalloped tank, shell loo tank, shell loo cistern
White Ceramic Close Coupled Low Level Shell Cistern Tank
British Made Quality Ceramics By Qualcast.
Standard Size Includes Cistern Fittings, Close Coupling Plate and Chrome Plated Cistern Lever
Obsolete and discontinued bathroom specialists
jsl bathrooms bradford yorkshire england united kingdom