Laufen Nautilus Basin
Large Monobloc Bathroom Basin With Lion Design
As made famous by Elvis Presley At his Graceland Estate Memphis Tennessee
JSL Bathrooms. Bradford. Yorkshire. UK
Approx. Size 800 x 570mm Extra Large Quality Laufen Basin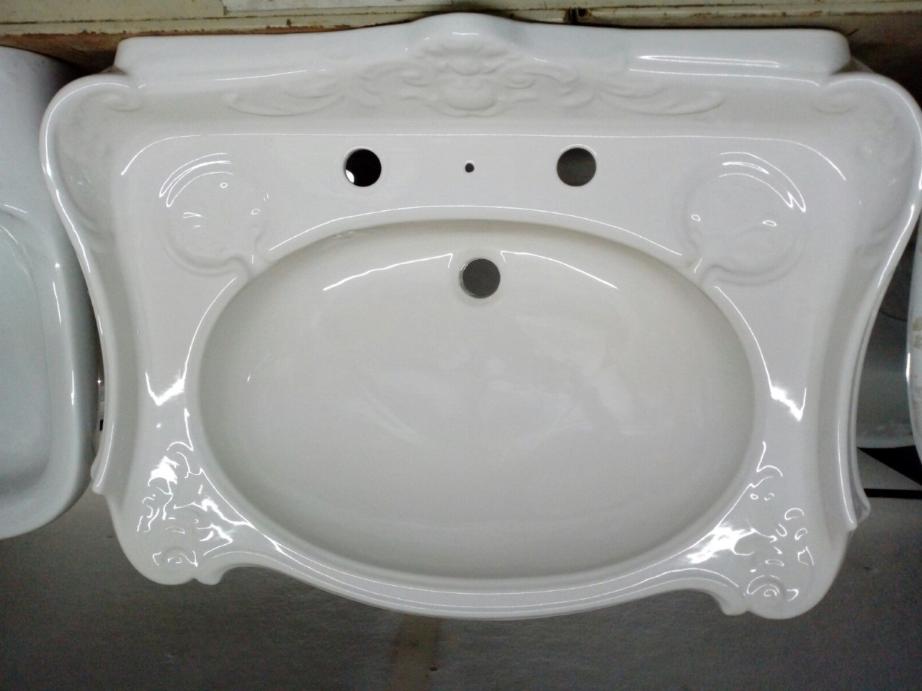 A Basin Fit For A King.
This extra large 800mm bathroom basin by Laufen was made famous by its presence at the graceland estate of the king of rock n roll Elvis Presley. at his home in Memphis Tennessee which is now the address of the Official elvis presley museum. Its exquisite and intricately complex design is a showpiece in itself.
Laufen Nautilus Bathroom Basin. Lion Headed. JSL UK
Laufen Bathrooms. Nautilus Large Monobloc Basin
Laufen Bathrooms Nautilus Basin With Lion Head Theme. As made famous by Elvis Presley at his Graceland Estate in Memphis Tennessee.
laufen nautilus, nautilus basin, laufen nautilus sink, laufen nautilus basin, elvis basin, elvis presley basin, elvis sink, elvis presley sink, graceland basin, graceland sink, elvis graceland basin, elvis graceland sink, laufen big basin, lion basin
Laufen Nautilus Basin
Large Monobloc Bathroom Basin With Lion Design
As made famous by Elvis Presley At his Graceland Estate Memphis Tennessee
JSL Bathrooms. Bradford. Yorkshire. UK
Approx. Size 800 x 570mm Extra Large Quality Laufen Basin