Impulse Rope Toilet WC. Close Coupled Pan and Cistern
Admiral Toilet WC By Impulse Bathrooms
Vintage Retro Look Loo Lavatory Stylish Rope Edge
Vitreous China High Glaze Quality. Includes Fittings and Seat And Button
JSL Bathrooms Bradford. Classic Toilets. Retro Styles. Rope. Impulse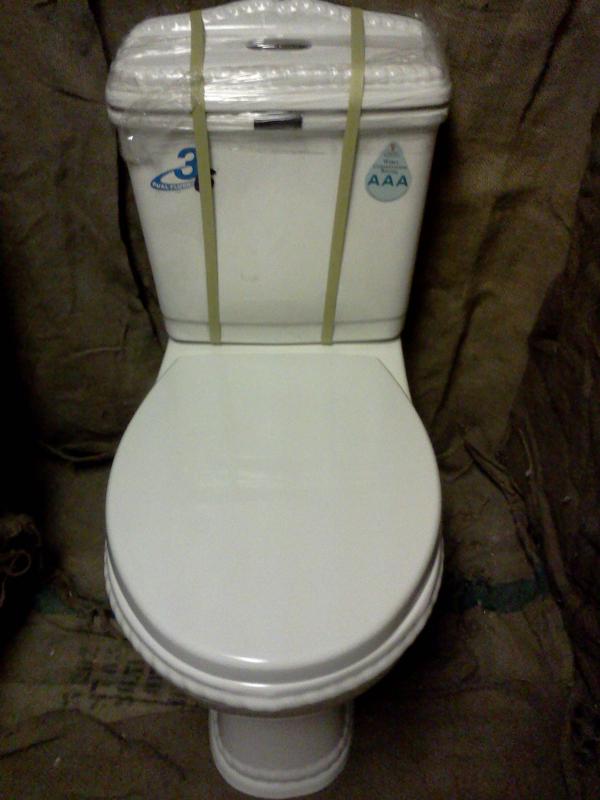 IMPULSE ROPE ADMIRAL WC APPROX. SPECIFICATIONS...
Pan Length - 660mm
Pan Height - 400mm
Cistern Width - 400mm
Cistern (Projection) Depth - 195mm
Cistern Height - 420mm
Assembled WC Total Height - 840mm
INCLUDES...
Close Coupled Pan
Close Coupled Cistern & Lid
Cistern Fittings & Button
Toilet Seat & Cover & Hinges
£275. Pan & Cistern Made From Vitreous China.
A stunning close coupled WC by Impulse Bathrooms. The Admiral model features a rope twist pattern in the Vitreous China. Stylish Design. Rope Lavatory Toilet.
impulse toilet, impulse rope toilet, impulse admiral toilet, impulse admiral rope toilet, impulse wc, impulse rope wc, impulse rope admiral wc, impulse loo, impulse admiral loo, impulse admiral rope loo, rope twist loo, rope twist toilet, rope pattern wc, rope lav
Impulse Rope Toilet WC. Close Coupled Pan and Cistern
Admiral Toilet WC By Impulse Bathrooms
Vintage Retro Look Loo Lavatory Stylish Rope Edge
Vitreous China High Glaze Quality. Includes Fittings and Seat And Button
JSL Bathrooms Bradford. Classic Toilets. Retro Styles. Rope. Impulse
© Copyright JSL Bathrooms