Gazelle Colour Bathroom Wash Hand Basins Sinks
Two Tap Hole 2TH Version. Made From Vitreous China.
Bathrooms Replacements for damaged and cracked Obsolete Parts Gazelle
Discontinued Bathroom Colours in Stock from the 1960s 1970s 1980s Gazelle
JSL Bathrooms. UK Gazelle Colour Basin Sink Spare Parts


Gazelle Colour Illustration
Gazelle was quite the rare colour even at its most popular in the early 1980s. The colour is essentially a beige, a mixture of brown and grey.
Gazelle Colour Basins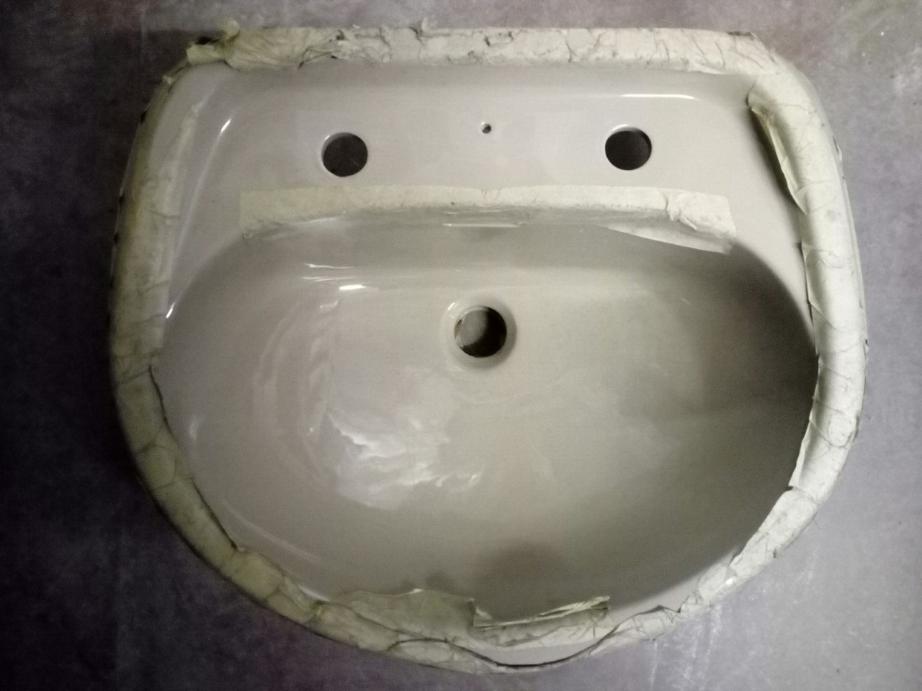 Vitreous China Gazelle Colour Bathroom Basin. Standard Size. Two Tap Hole.
Measures Approx. 570 x 450mm
Pedestal Basin
A standard size and standard fit bathroom basin replacement in the now discontinued and obsolete colour Gazelle, the colour is somewhere between a grey and a brown, deep and rich. It is similar to mink or kashmir beige with its twisting hues of earth and aged silver. A rare colour made by a limited number of manufacturers.
Gazelle Bathroom Basin. Standard Size and Fit. Two Tap
Discontinued and Obsolete Bathroom Colour Basins Sinks
Gazelle colour bathroom pedestal basin. Two tap holes. Standard size and fit. JSL Bathrooms Bradford Yorkshire UK. Made from vitreous china.
gazelle, gazel, gazell, gazelle colour, gazelle bathroom colour, gazelle colour basin, gazelle colour sink, gazelle colour bathroom basin, gazelle colour bathroom sink, grey brown basin, greyish brown basin, brownish grey sink, beige basin, beige sink
Gazelle Colour Bathroom Pedestal Basin. Fits most standard pedestals.
Two Tap Hole 2TH Version. Made From Vitreous China.
Bathrooms Replacements for damaged and cracked Obsolete Parts
Discontinued Bathroom Colours in Stock from the 1960s 1970s 1980s
JSL Bathrooms. Bradford. Yorkshire. United Kingdom