Cameo Pink Colour Bathroom Basin. Wash Sink UK
Two Tap Hole 2TH Version. Made From Vitreous China. Cameo
Bathrooms Replacements for damaged cracked Obsolete Parts Cameo PInk
Discontinued Bathroom Colours in Stock from the 1960s 1970s 1980s Cameo
JSL Bathrooms. UK Wash Hand Basin Cameo Pink Colour


Cameo Pink Colour Illustration
Cameo pink is a medium to dark pink, with the slightest hint of grey. It was at its most popular in the late 1970s to the middle of the 1980s.
Cameo Pink Colour Basins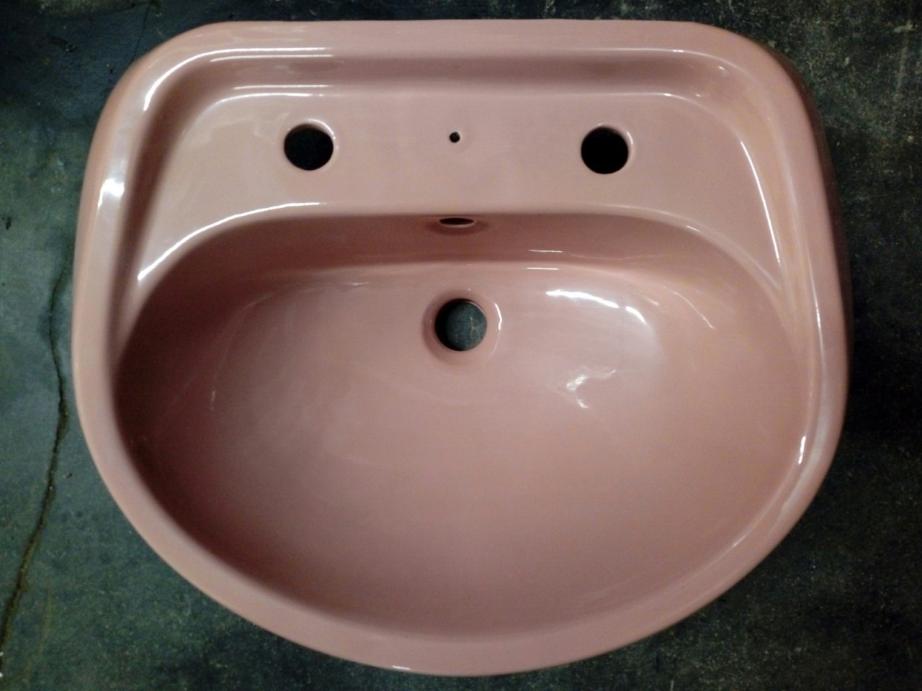 Vitreous China Cameo Pink Colour Bathroom Basin. Standard Size. Two Tap Holes.
Measures Approx. 570 X 450mm
Pedestal Basin
£150
A standard size and standard fit bathroom basin replacement in the now discontinued and obsolete colour Cameo Pink. A bold Yet Dusky pink with tints of Yellow & grey.
Cameo Pink Colour Bathroom Basin Sink For Pedestal
Discontinued Obsolete Bathroom Colour Basins In Cameo Pink
Cameo Pink bathroom pedestal basin. Two tap holes. Standard size and fit. JSL Bathrooms Bradford Yorkshire UK. Made from vitreous china.
cameo pink, cameo pink basin, cameo pink basins, cameo pink sink, cameo basin, cameo pink sinks, cameo pink bathroom basin, cameo pink bathroom sink, cameo pink pedestal basin, cameo pink pedestal sink, cameo bathroom basin
Cameo Pink Colour Bathroom Pedestal Basin. Fits most standard pedestals.
Two Tap Hole 2TH Version. Made From Vitreous China.
Bathrooms Replacements for damaged and cracked Obsolete Parts
Discontinued Bathroom Colours in Stock from the 1960s 1970s 1980s
JSL Bathrooms. Bradford. Yorkshire. United Kingdom